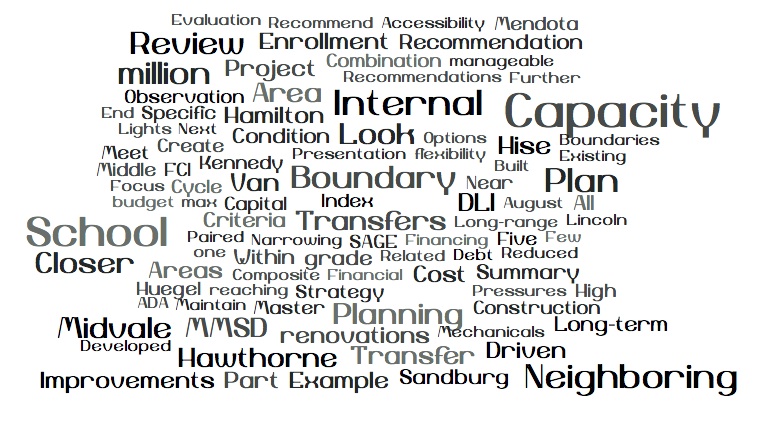 The Madison School District (1.4MB PDF).
"All elementary boundaries are due for a long term review". Agreed. A look at the maps below along with the wide demographic variation across Madison public public schools indicates that addressing boundaries is job #2 – after dealing with the long term disastrous reading results.
Going to referendum prior to addressing boundary and demographic issues appears to be a "cart before horse" strategy.
It will be interesting to see how gubernatorial candidate Mary Burke addresses this question.
Presentation slides (tap to view a larger version):
Related: Open questions from the 2005 maintenance referendum lead to calls for an audit.