Administration Slides for the School Board (PDF):
Forward LA Proficiency (3-5)

Participation increased to 87% from 50% in 20-21, nearing pre-pandemic ranges.Overall, 40% of students grades 3-5 scored proficient on Forward ELA

While a decrease from 20-21 (43%), scores that year likely inflated by non-random low participation– trends in ELA scores fairly steady or increasing
As a system, we are preparing our Black students (9%), Hispanic students (17%), and students from low-income backgrounds (14%) to be proficient at lower rates.

Forward ELA Proficiency (grades 6-8)
Participation increased to 84% from 42% in 2020-21, close to pre-pandemic ranges
36% of middle grade students scored Proficient on Forward ELA

Equity concerns, which mirror our historical trends, persist into middle school, with 9% of
Black students, 15% of Hispanic/Latinx students, and 13% of students from low income backgrounds scoring proficient.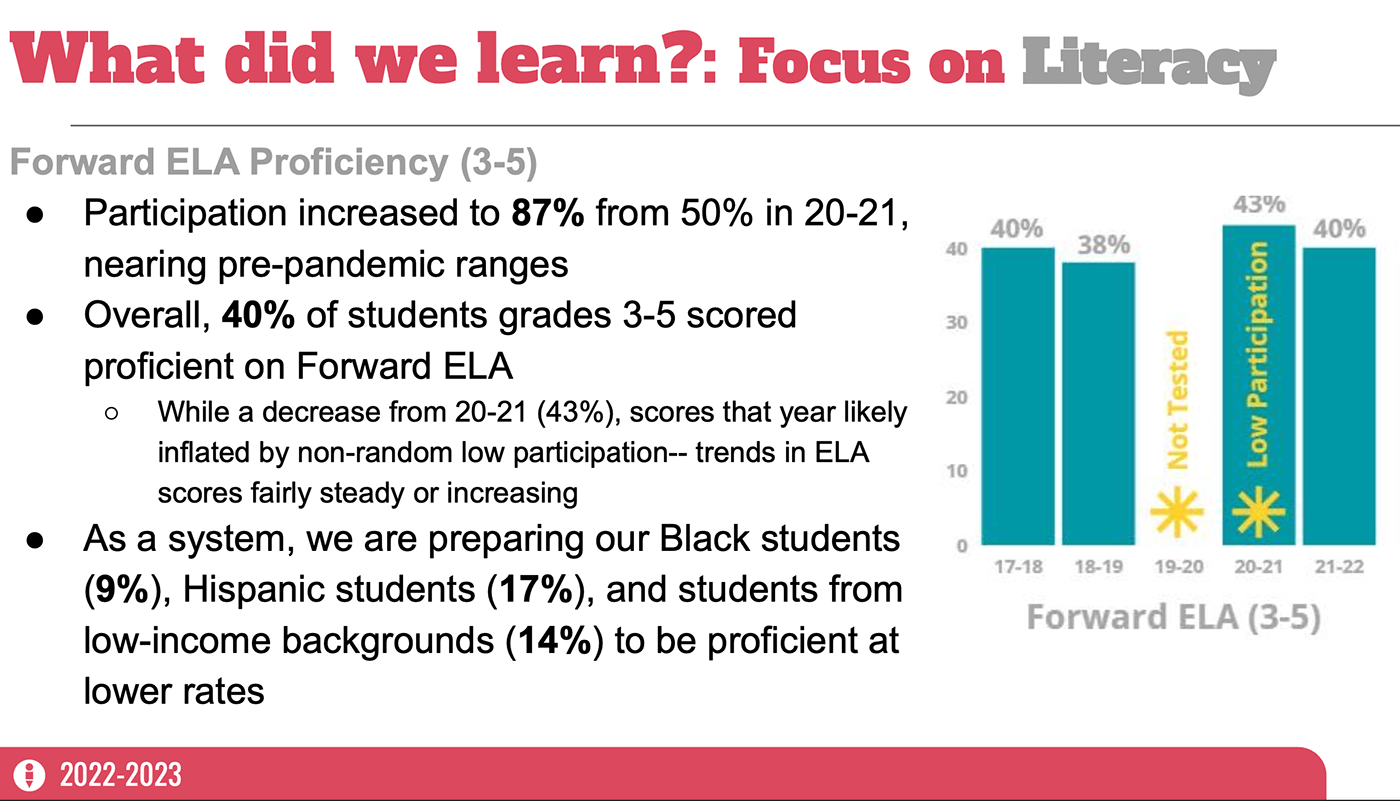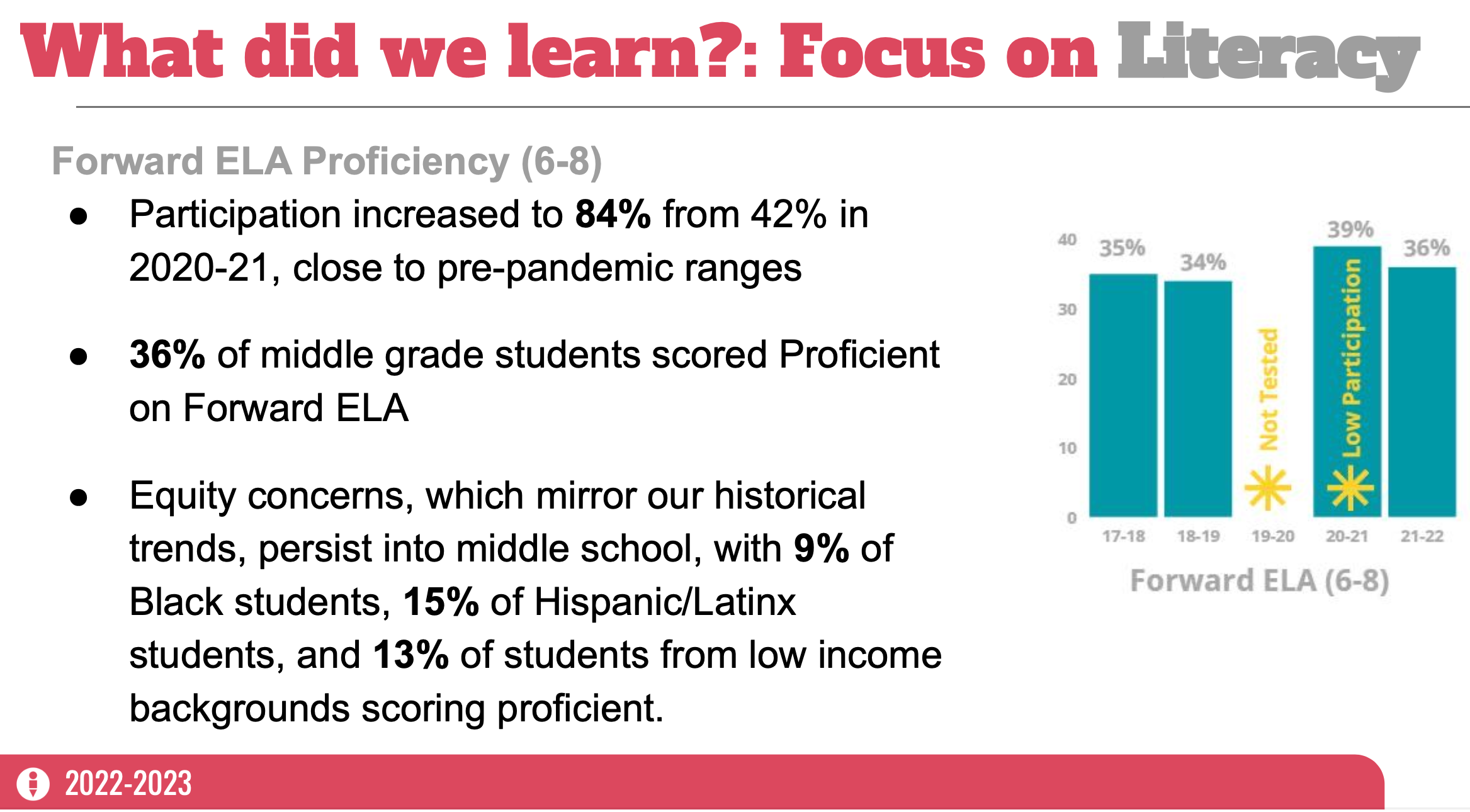 The data clearly indicate that being able to read is not a requirement for graduation at (Madison) East, especially if you are black or Hispanic"
2017: West High Reading Interventionist Teacher's Remarks to the School Board on Madison's Disastrous Reading Results
Madison's taxpayer supported K-12 school district, despite spending far more than most, has long tolerated disastrous reading results.
My Question to Wisconsin Governor Tony Evers on Teacher Mulligans and our Disastrous Reading Results
"An emphasis on adult employment"
Wisconsin Public Policy Forum Madison School District Report[PDF]
WEAC: $1.57 million for Four Wisconsin Senators
Friday Afternoon Veto: Governor Evers Rejects AB446/SB454; an effort to address our long term, disastrous reading results
Booked, but can't read (Madison): functional literacy, National citizenship and the new face of Dred Scott in the age of mass incarceration.
No When A Stands for Average: Students at the UW-Madison School of Education Receive Sky-High Grades. How Smart is That?