That was one issue that brought together family activists who formed Madison Partners for Inclusive Education [duckduckgo search] in 2003, Pugh said.

"A parent in an elementary school on the west side could be seeing high-quality inclusive expert teaching with a team that 'got it,' and someone on the east side could be experiencing exactly the opposite," Pugh said. Families and the school district are still striving to provide the best learning experience to all students with disabilities.

The key is to establish a culture throughout the district where participation in the classroom by students with disabilities is expected and valued. In addition, all teachers need to be trained to work collaboratively with special education teachers to make that happen, she said.

"It comes down to leadership," said Pugh, who added that she is heartened by Superintendent Jennifer Cheatham's remarks about raising expectations for all students. "That's where we start."

The district had an outside consultant review its special education programs earlier this year.

"In the next several weeks, we'll use this information, our own data and expertise in the district to develop an improvement plan, including what our immediate steps will be," spokesperson Rachel Strauch-Nelson said.
There has been no small amount of tension over Madison's tactics in this matter from the one size fits all English 10 to various "high school redesign" schemes.
Yet, Madison's student population remains stagnant while nearby districts have grown substantially.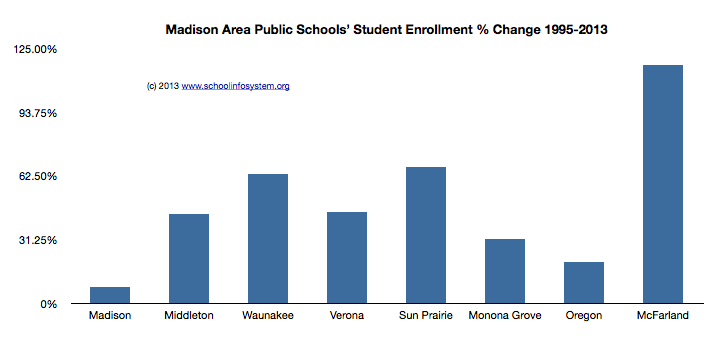 Outbound open enrollment along with a Talented and Gifted complaint are topics worth watching.