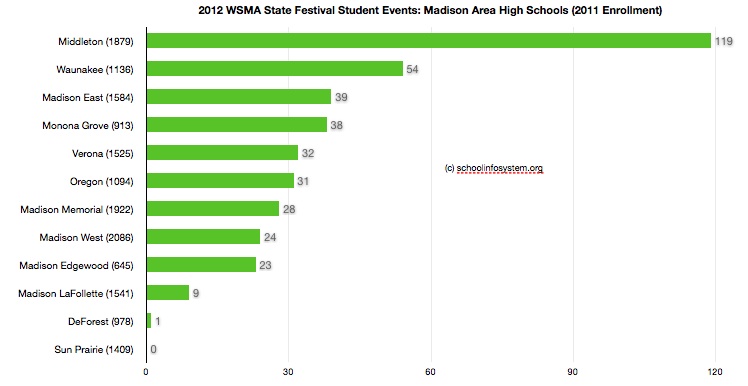 I've periodically wondered what the downstream effects of the Madison School District's mid-2000's war on the long running strings program might be. Perhaps this chart is a place to begin the discussion.
Of course there may be many other explanations, from staff changes, student interests and so on. That said, the Wisconsin Youth Symphony continues to be popular.
Data via The Wisconsin School Music Association. Note that I looked around the WSMA site extensively for Sun Prairie counts, but failed to find any.
Per Student Spending:
Middleton 2011-2012 budget: $87,676,611 for 6,421 students = $13,654.67/student, about 8% less than Madison.
Madison spends $14,858.40/student (2011-2012 budget)
Waunakee spends $12,953.81/student about 13% less than Madison.