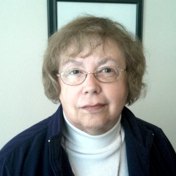 It was a pleasure to meet and visit with Fitchburg's Eagle School Co-Founder Mary Olsky recently.
We discussed a wide variety of topics, including Eagle's History (founded in 1982), curricular rigor, the importance of good textbooks and critical student thinking. I also found it interesting to hear Mary's perspective on public / private schools and her hope, in 1982, that that the Madison School District would take over (and apply its lessons) Eagle School. Of course, it did not turn out that way.
I've always found it rather amazing that Promega Founder Bill Linton's generous land offer to the Madison School District for the "Madison Middle School 2000" charter school was rejected – and the land ended up under Eagle's new facility.
Listen to the conversation via this 14mb mp3 audio file.

Read the transcript here.
Eagle's website.
Finally, Mary mentioned the term "high school" a number of times, along with $20,000,000. I suspect we'll see a high school at some point. It will take a significant effort.
Thanks to Laurie Frost for arranging this interview.