Paul Vallas visits Madison; Enrollment Growth: Suburban Districts vs. Madison 1995-2012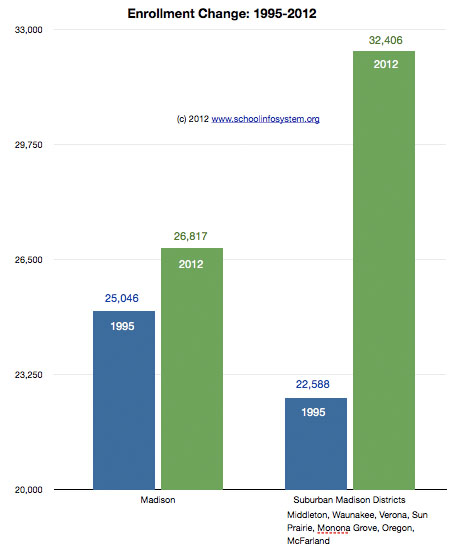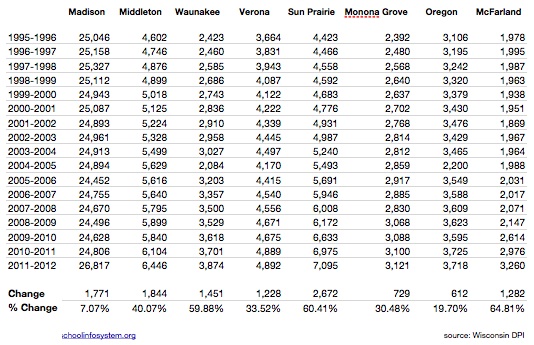 Related:
Paul Vallas will be speaking at
Madison LaFollette high school
on Saturday, May 26, 2012 at 1:00p.m. More
information, here
.
Much more on Paul Vallas, here.
Per Student Spending:
I don't believe spending is the issue. Madison spends $14,858.40/student (2011-2012 budget)
Middleton's 2011-2012 budget: $87,676,611 for 6,421 students = $13,654.67/student, about 8% less than Madison.
Waunakee spends $12,953.81/student about 13% less than Madison.
A few useful links over the past decade:
Posted by Jim Zellmer at May 20, 2012 5:10 AM
Subscribe to this site via RSS/Atom:

Newsletter signup | Send us your ideas