Wisconsin Reading Coalition Comments:
Wisconsin's DPI provided the results to-date of the Wisconsin Foundations of Reading exam to School Information System, which posted an analysis. Be aware that the passing score from January, 2014 through August, 2014, was lower than the passing score in Massachusetts and Connecticut. Since September of 2014, the Wisconsin passing score has been the same as those states. SIS reports that the overall Wisconsin pass rate under the lower passing score was 92%, while the pass rate since August of 2014 has been 78%. This ranges from around 55% at one campus to 93% at another. The pass rate of 85% that SIS lists in its main document appears to include all the candidates who passed under the lower cut score.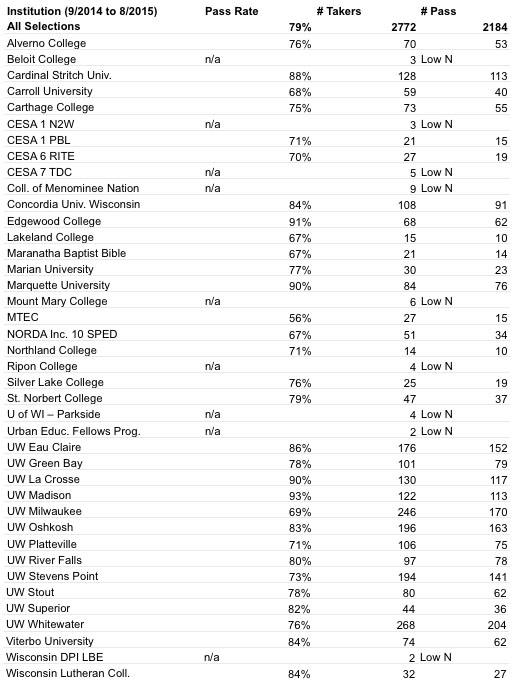 Additional documents:
Reading results to date (.docx and .xls)
January 2014 to August 2014 (.docx and .xls)
September 2014 to August 2015 (.docx and .xls)
Notes and links:
MTEL arrives in Wisconsin.
Madison's long term, disastrous reading results.