For example, Fauci couldn't remember what anyone said on a call discussing whether the virus originated in a lab: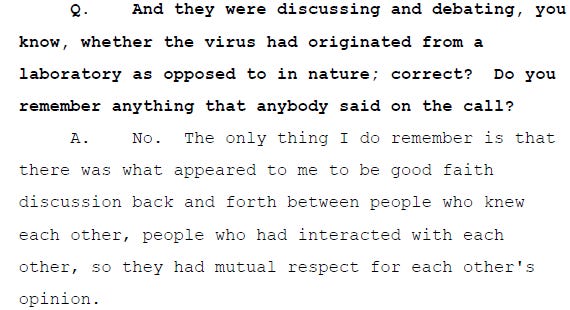 During that same call, Fauci couldn't recall whether anyone expressed concern that the lab leak "might discredit scientific funding projects." He also couldn't recall whether there was a discussion about a lab leak distracting from the virus response. Fauci did remember, however, that they agreed there needed to be more time to investigate the virus origins – including the lab leak theory.
What else couldn't Fauci remember? Whether, early into the pandemic, his confidants raised concerns about social media posts about the origins of COVID-19.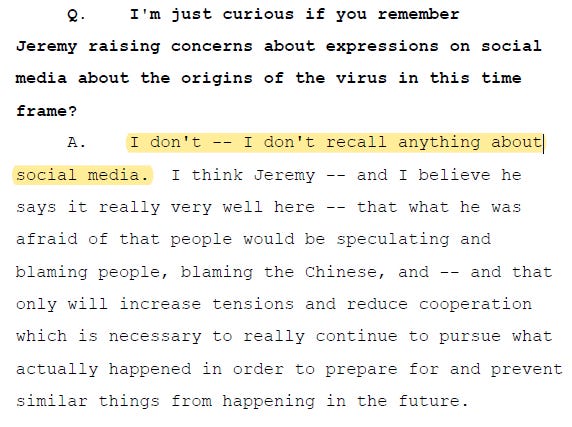 Yet Fauci did admit he was concerned about social media posts blaming China for the pandemic. He even admitted the accidental lab leak "certainly is a possibility," contradicting his prior claims to National Geographic where he said the virus "could not have been artificially or deliberately manipulated."