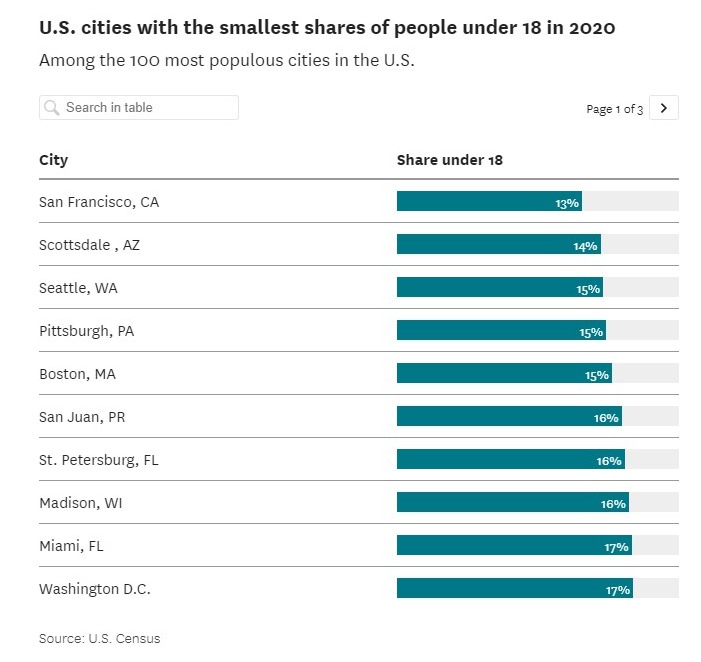 The overall number of San Franciscans under 18 actually grew by about 5,700 people since the last census count in 2010. But the adult population grew faster — hence the decrease in the proportion of kids. Whereas the city's adult population grew by 9%, the number of youths grew by just 5.3%. Overall, the city's population grew by about 8.5% from 2010 to 2020.
San Francisco's drop in percentage youth population was actually less extreme than the rest of the Bay Area. All nine counties in the region saw a drop in youths as a share of population, and many counties saw these drops after decades of stability or growth.
Napa County saw the biggest decrease since 2010, from just over 23% to 20%. Contra Costa, which has the greatest share of youths of any Bay Area county as of 2020, dropped over two percentage points from nearly 25% to under 23%.