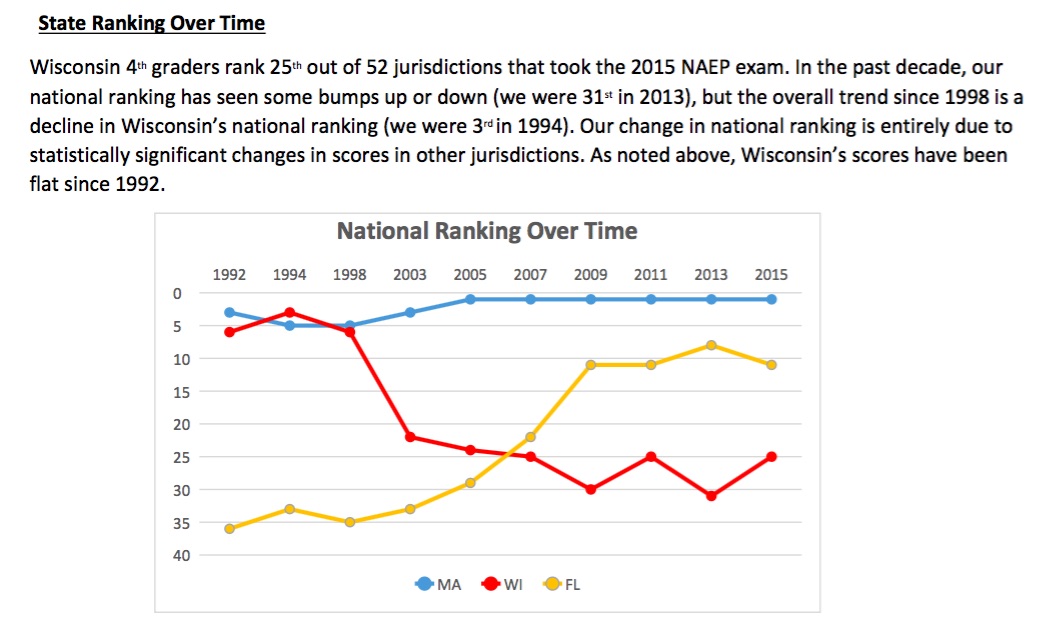 Tap for a larger version.
Wisconsin Reading Coalition:
Are you interested in how Wisconsin 4th graders' reading performance stacks up against other 4th graders nationwide? The National Assessment of Education Progress (NAEP), administered every two years, is the one way we can get answers. See the attached document for the results from the 2015 NAEP, including our current and historical national ranking and how subgroups of Wisconsin students compare to each other as well as to their peers in higher performing states.

The first step in improving outcomes is always to be knowledgeable and honest about our current performance.
Much more, here (PDF Commentary).
Wisconsin's long serving WKCE exam was often criticized for its low standards.