The tables below show a three-year history of kindergarten attendance and chronic absenteeism (attendance less than 90%) across the seven HERE! Schools together (Allis, Falk, Lapham, Leopold, Mendota, Midvale, and Orchard Ridge).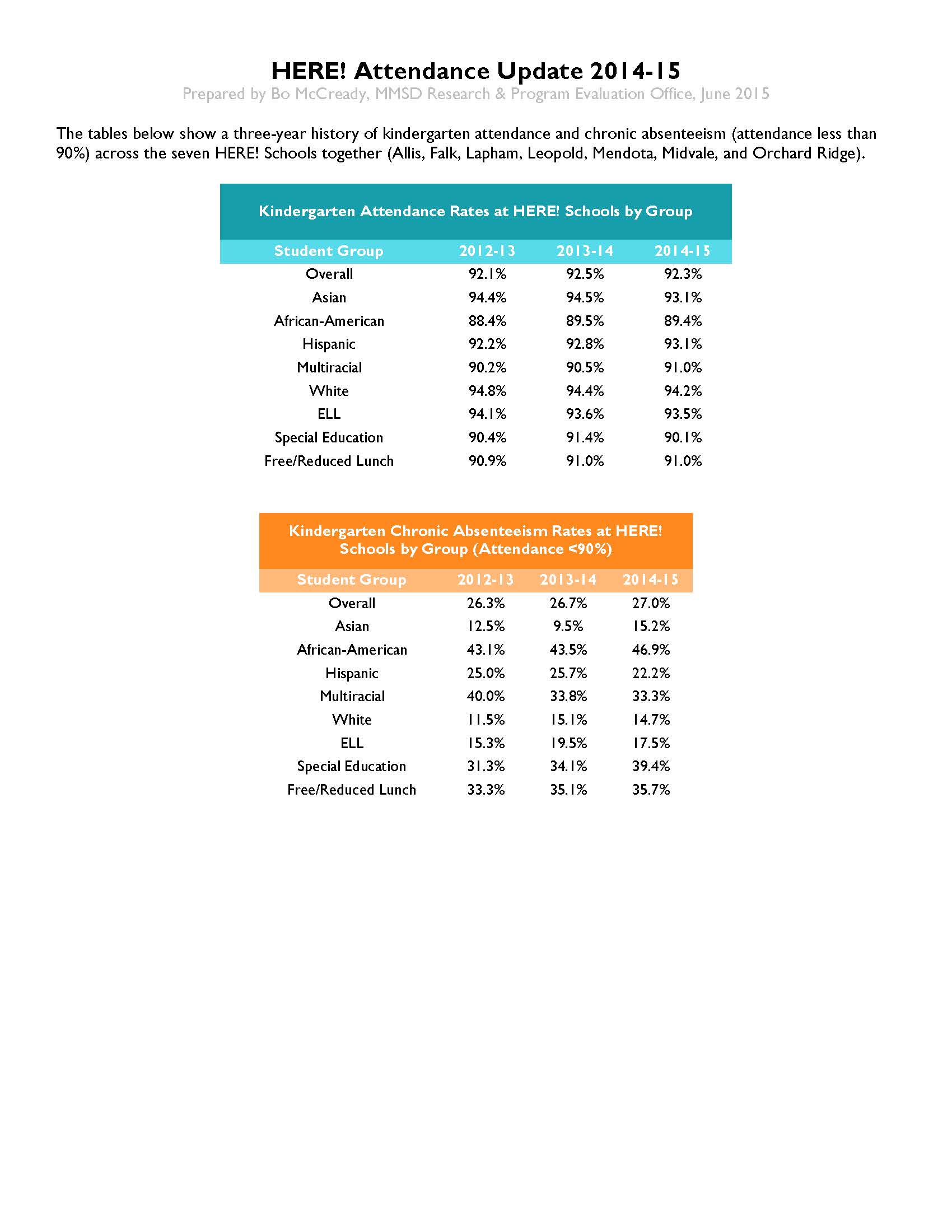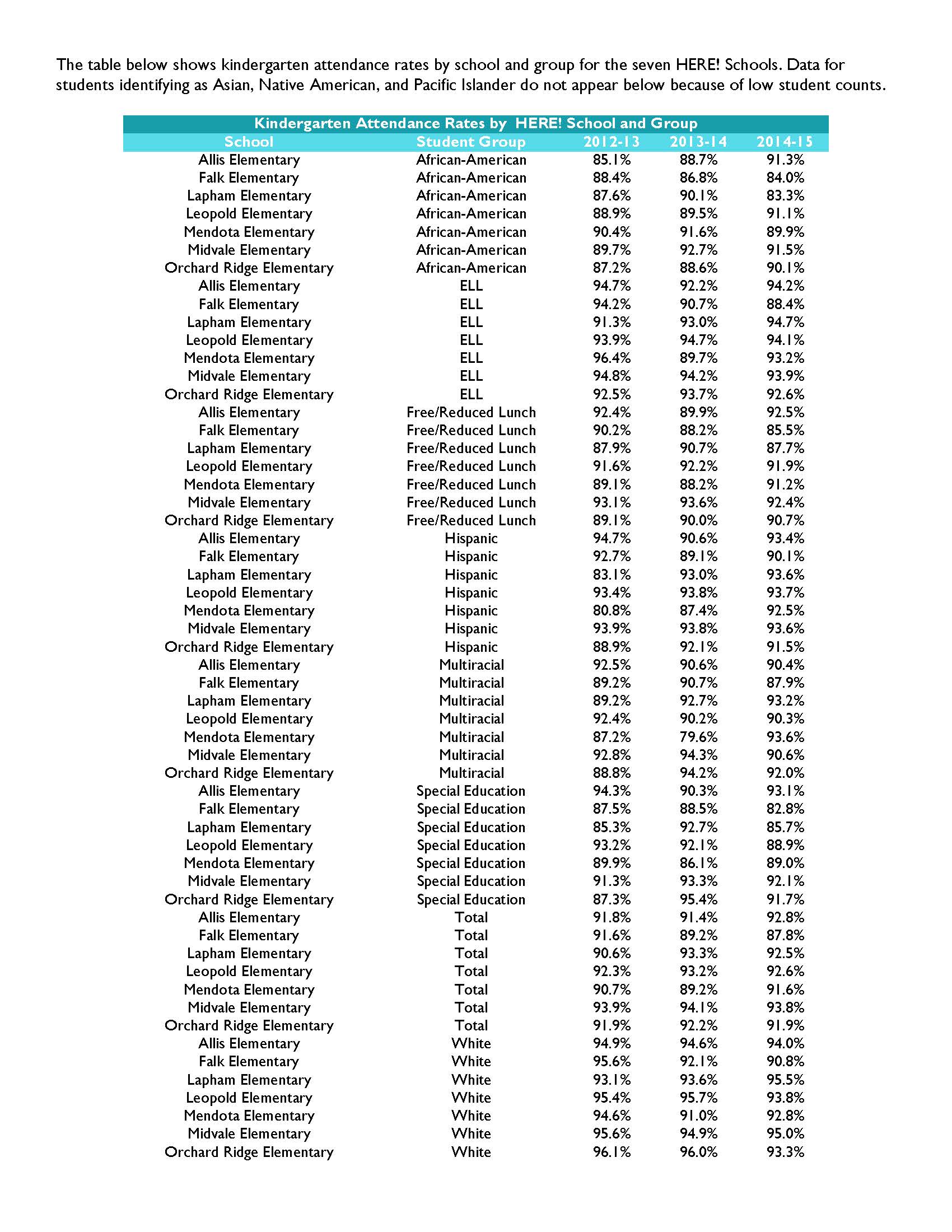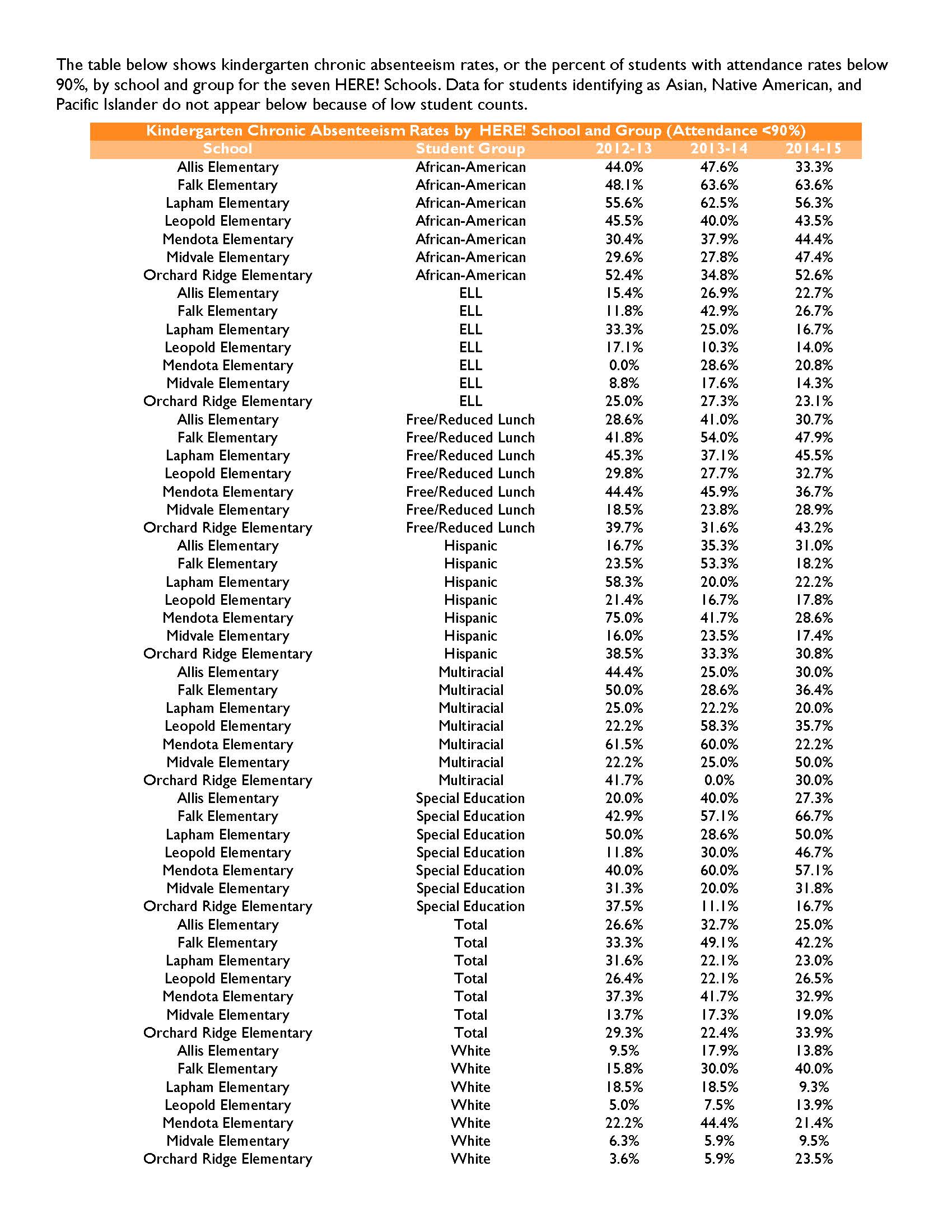 Background links.
NPR (November 12, 2015), Getting kids to show up.
Molly Beck on MMSD Attendance Report for 2013-14 (WSJ) (August, 2014)
MMSD 2013-14 Attendance Report.
Via a kind reader.