One advantage to redrawing the lines is that it could delay the financial hit of having to build a new school. Some school officials are already talking referendum. Plus, with space available in the district, is there really any good reason any student should be forced to attend class in what was formerly a closet, as some at Sandburg Elementary do?
More troubling is the effect crowding could have on low-income students who, statistically at least, struggle academically and might benefit from better learning environments.
According to data collected by the Department of Public Instruction, 48.9 percent of Madison elementary students were considered "economically disadvantaged" last school year. For the five schools over capacity now, that percentage was 48.4.
But two of those schools are more affluent and are expected to see their enrollments drop below 100 percent capacity by 2018-19. Most of the seven schools expected to be over capacity in 2018-19 serve less affluent areas of Madison, and collectively, the seven had a student population that was 57.8 percent economically disadvantaged last year.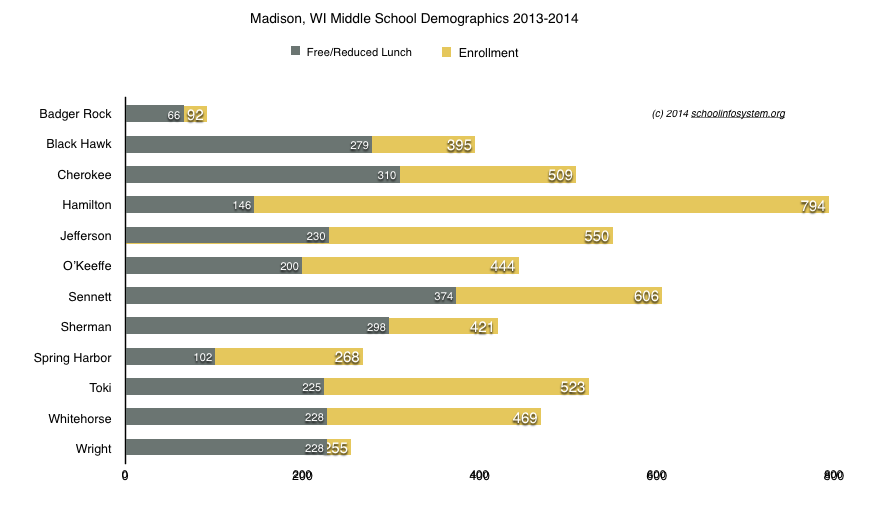 Madison has long supported a wide variation in school demographics. The chart above, created from 2013-2014 Madison School District middle school demographic data, illustrates the present reality, with the largest middle school – near west side Hamilton – also featuring the smallest percentage low income population.