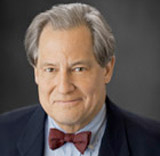 I recently spoke with Chris regarding his interest and activism in the education world.
I was particularly interested in his views on the glacial pace of change in our largely monolithic education system, his education reform"scorecard", the Edison Project (now EdisonLearning) and Chris's latest creation: Avenues "The World School".
Whittle's voice of experience on the glacial pace of education reform is one of the most astute observations I've heard, one that is molded by an entrepreneur.
The interview is available as an 45mb mp3 audio file, or via this transcript.
I am thankful for his time and wish Chris and Avenues the best.