Status Quo K-12 vs a Little "Reform" Rhetoric at a Wisconsin Budget Hearing
Matthew DeFour's tweets tell the unsurprising story (Wisconsin Schools Superintendent Tony Evers is testifying before the State's "Joint Finance Committee"):


Related: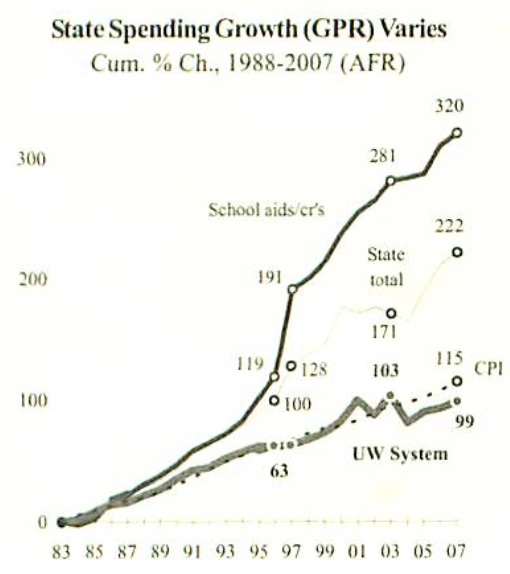 Wisconsin State Tax Based K-12 Spending Growth Far Exceeds University Funding
.
Madison's per student spending is $14,547 for the 2012-2013 school year (the number ignores differences in pre-k per student costs - lower, vs "full time" students).
Watch the committee hearing.
Posted by Jim Zellmer at March 21, 2013 12:19 PM
Subscribe to this site via RSS/Atom:

Newsletter signup | Send us your ideas