Madison School District Strategic Planning Update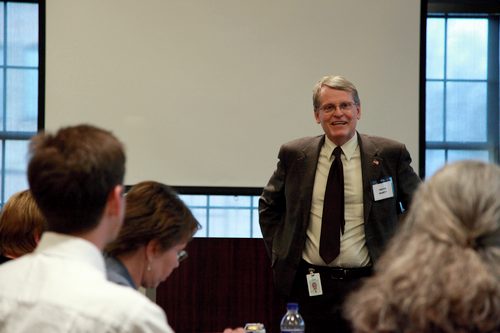 The Madison School District's Strategic Planning Group met this past week. Several documents were handed out, including:
Action plans on: curriculum, misson, beliefs, parameters, organization/systems, resources, staff and student.
Community Engagement Session (There were four) notes and feedback [5.3MB PDF].
Proposed additions to the curriculum action plans [380K PDF]. This document addresses a number of simmering issues, including credit for non-MMSD courses, the movement toward one size fits all curriculum, expansion of AP course offerings, among other useful subjects.
This recent meeting was once again facilitated by
Dr. Keith Marty
, Superintendent of the
Menomonee Falls school district
. Non-MMSD attendance was somewhat lower than the initial 2.5 day session.
Posted by Jim Zellmer at April 26, 2009 5:19 PM
Subscribe to this site via RSS/Atom:

Newsletter signup | Send us your ideas