Wisconsin Reading Coalition, via a kind email:
The 2017 scores from the National Assessment of Educational Progress have been released, and the news is not good for Wisconsin. All the data is available in the NAEP Data Explorer at https://www.nationsreportcard.gov/ndecore/landing.

We will do a detailed analysis soon, but here are some important takeaways from the 4th grade reading test:
Wisconsin ranked 34th nationally, our lowest ranking to date
The Wisconsin average score is 220 (down 4 points from two years ago, and 2 points lower than the national average)
Our black students ranked 49th (3rd from last)
Our white students ranked 41st (lower than white students in Alabama and Mississippi)
Our black-white gap was tied for 5th largest in the country
65% of Wisconsin students were not proficient in reading: 34% were below basic, 31% basic, 27% proficient, and 8% advanced
All of our racial sub-groups, as well as low SES students and students with disabilities performed below the national average for their particular sub-group
Charts from the Urban Institute: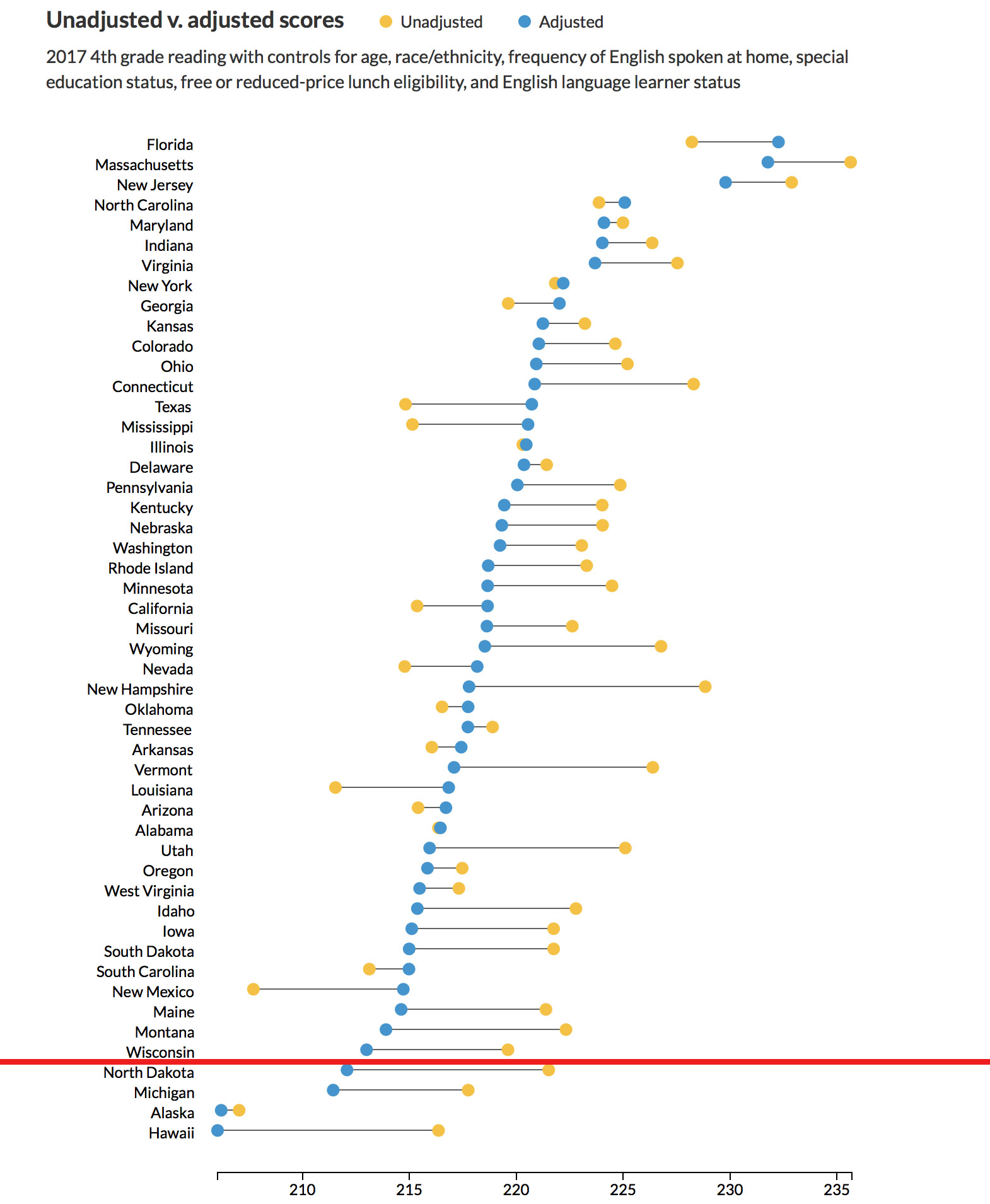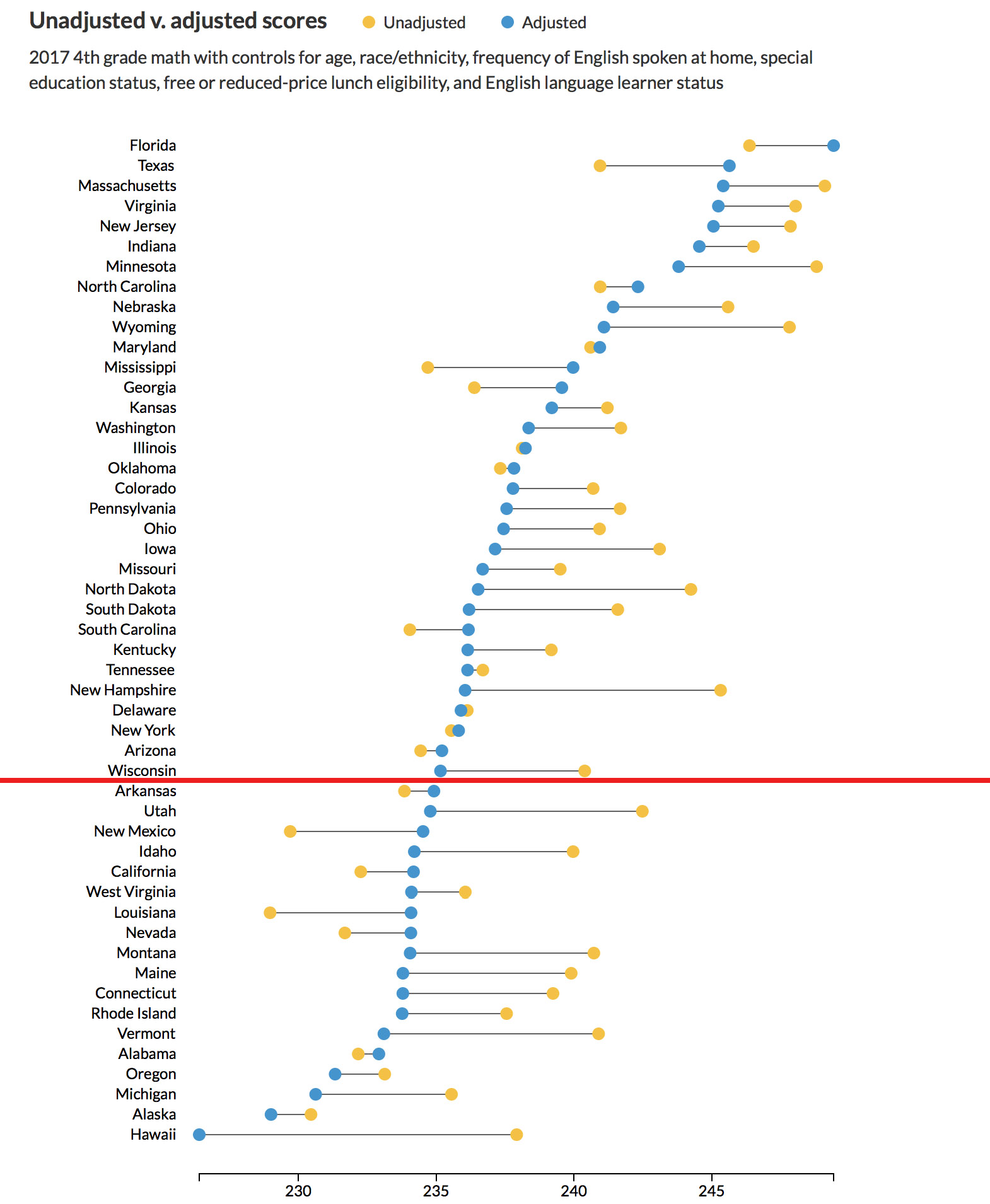 Wisconsin ranks 22nd amongst the States in per student spending at $11,375.
Madison currently spends nearly $20,000 per student, far more than most school districts. Yet, we've long tolerated disastrous reading results.
Matthew Ladner on charters and the "lost decade".