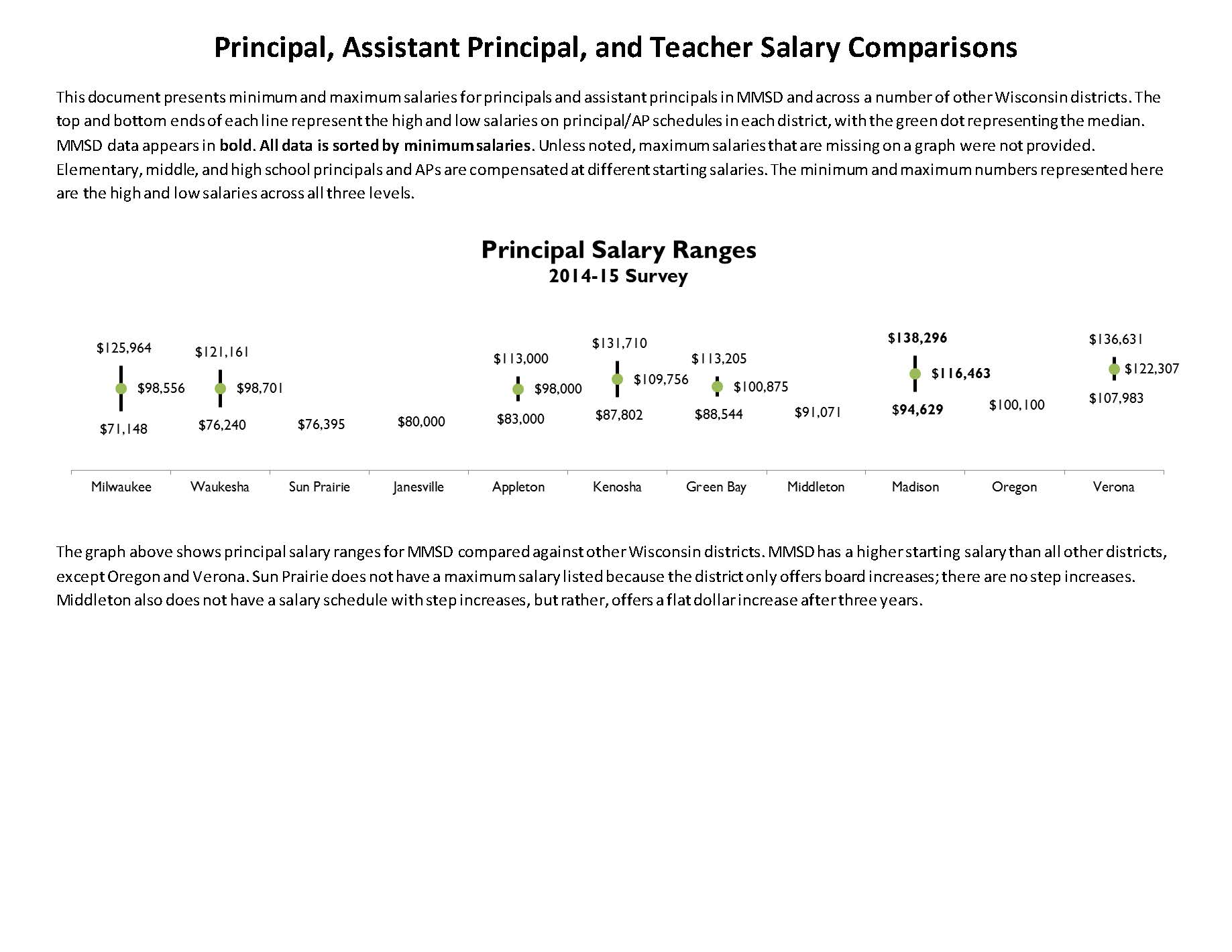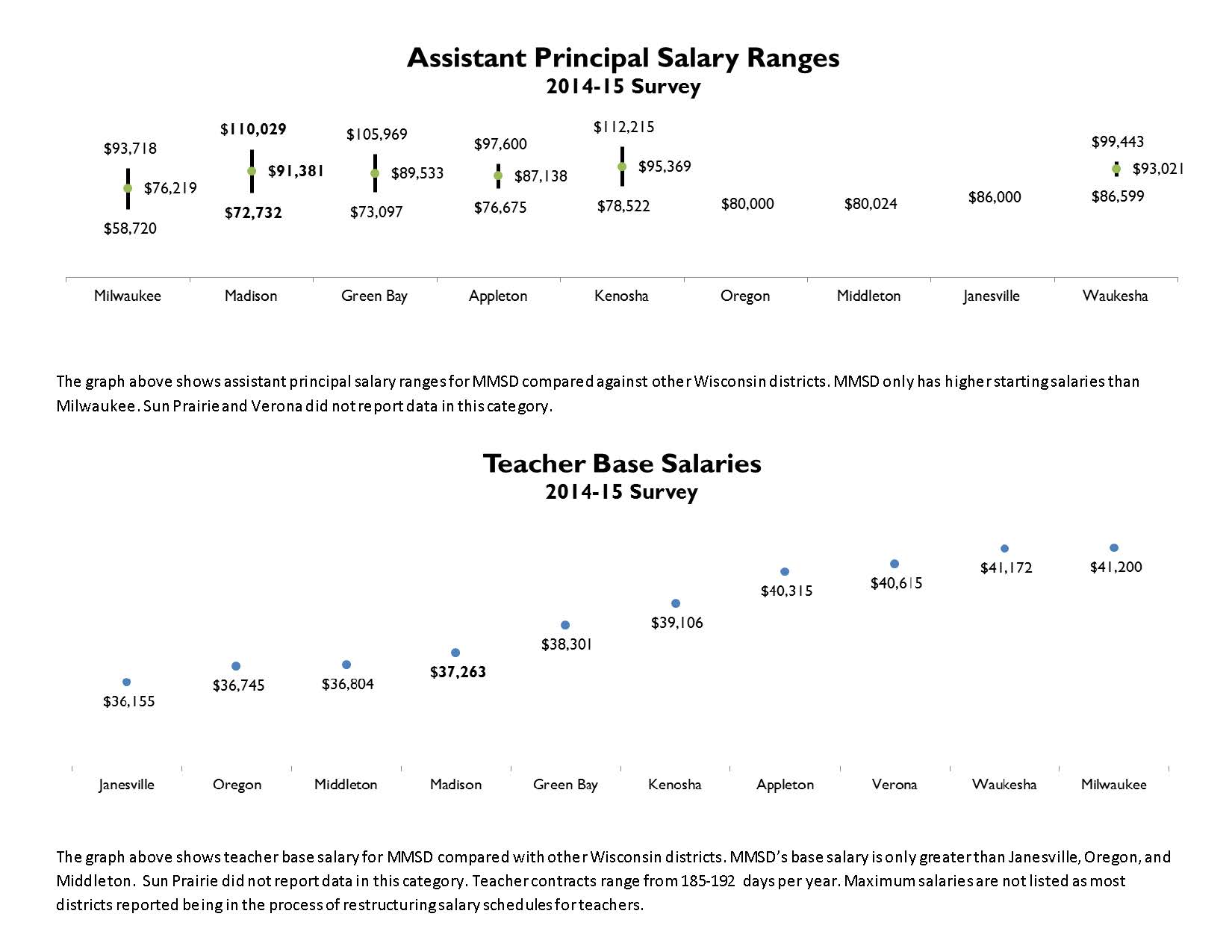 Tap to view larger versions.

Deirdre Hargrove-Krieghoff:
In support of the continued work of developing a thriving workforce, the HR team conducted a survey of the 10 largest districts in the State of Wisconsin as well as districts in Dane County to provide a picture of our current compensation standing. It is our intent to develop and maintain a competitive salary structure for all of our employees, and we are committed to creating a structure that attracts the highest performers and is equity based.

The following information was developed for a specific budget-related purpose – to help determine, on a macro level, where the district stands relative to comparables for principal and teacher salaries, and whether a significant budget allowance (additional funding) is needed in 2015-16 for the specific purpose of adjusting to market comparables.

Please note:
When reviewing the data for Principals and Assistant Principals, it is illustrating the range that a candidate could make entering the district. For the Teacher base it shows the starting range for a beginning teacher. Maximum salaries are not listed, as most districts that reported are in the process of restructuring their salary schedules for teachers.Approximately 80 out of the 320 of teachers hired annually actually come in at the base step of $37,263.

The data suggests that compared to other districts represented, MMSD is mid to low in salary placement for Assistant Principals and Teachers and mid to high for salary placement for Principals.

Some districts represented, have moved away from the traditional approach of funding salary steps and tracks within their schedules and are front loading their schedule to be more competitive, this shift may cause their ranges to be higher than MMSD.
Presumably, a real comparison might include total compensation and outcomes, not to mention qualification differences.
Notes and links:
Madison School Board Member Ed Hughes, writing in 2005:
"This points up one of the frustrating aspects of trying to follow school issues in Madison: the recurring feeling that a quoted speaker – and it can be someone from the administration, or MTI, or the occasional school board member – believes that the audience for an assertion is composed entirely of idiots."
Comparing Madison and other District approaches to teacher benefits. Staffing compared: Madison, Long Beach & Boston.