The Madison School District recently published a brief K-12 enrollment history (2010- PDF) along with a look at school capacities (PDF).
Happily, a similar 2009 document is available here (PDF). This document includes 18 years of history, to 1990.
Yet, the District and community have long tolerated wide variation in demographics across the schools.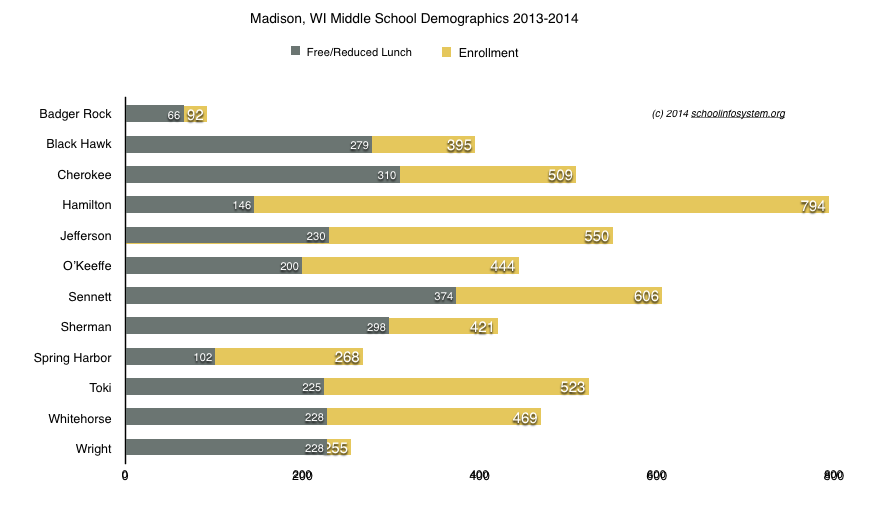 Tap for a larger version.
I found it interesting that a number of schools are well below capacity. Cherokee middle school is at 74% of capacity while nearby Hamilton is at 106%. Hamilton's free and reduced lunch population is just 18% while Cherokee's is 60% (!) Details.
The District is planning to raise property taxes via a spring, 2015 referendum. Said referendum, if passed would expand Hamilton Middle School ("four additional classrooms"), among others. This is quite remarkable with available capacity at nearby Cherokee.