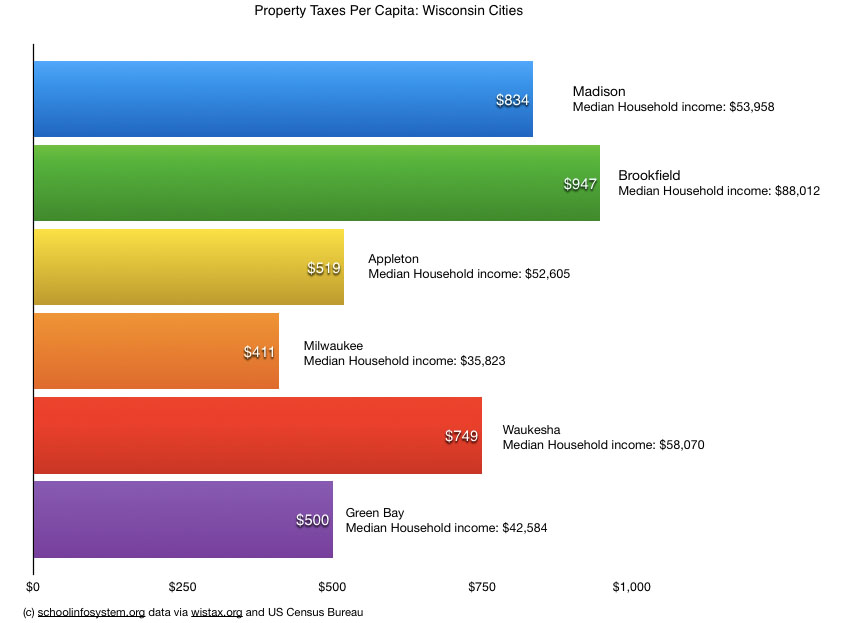 Tap the chart to view a larger version.
A few slides from the School District's fourth 2014-2015 budget presentation to the Board: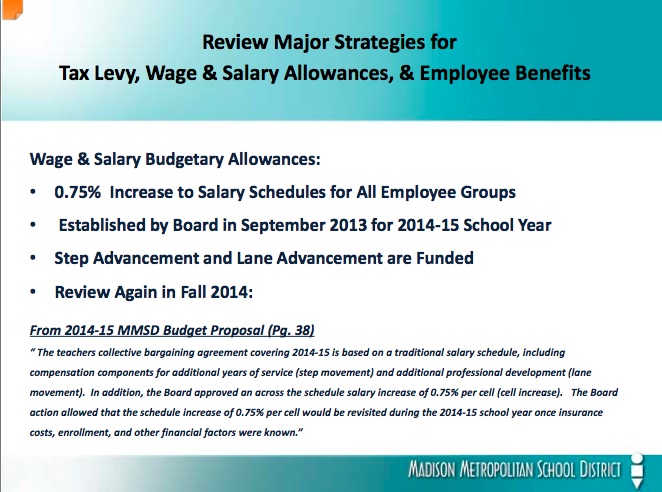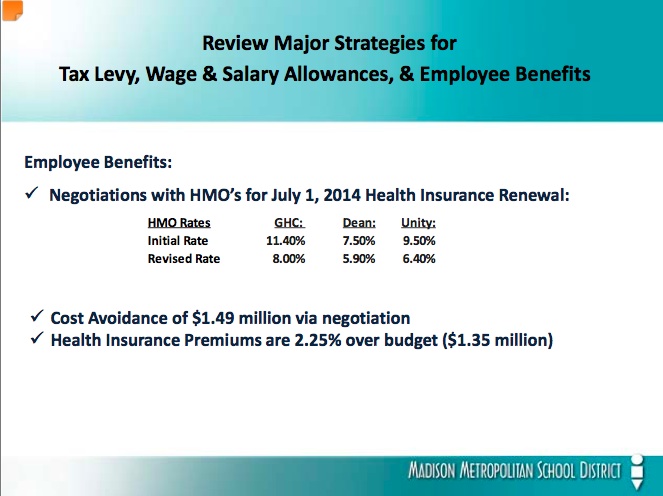 I am surprised to see Physician's Plus missing from the healthcare choices, which include: GHC, Unity or Dean.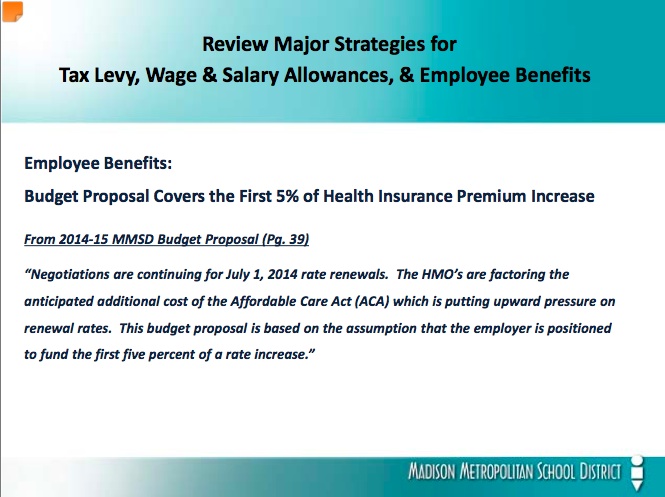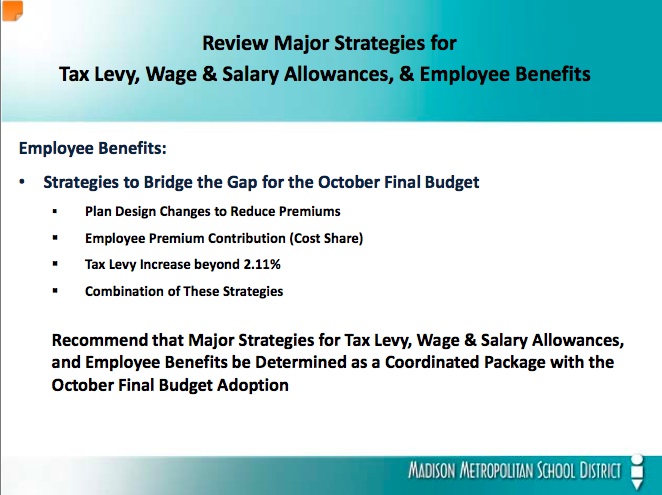 The slides mention that the "Budget Proposal Covers the First 5% of Health Insurance Premium Increase".
Madison Schools' 2014-2015 v4 budget document (PDF).
Deeper dive:
2014-2015 Madison Schools' Budget
Long term, disastrous reading results.
Healthcare costs have long been a somewhat contentious issue, including decades of expensive WPS coverage.
Questions about recent maintenance referendum spending.
Middleton's property taxes are about 16% less than Madison's for a comparable home.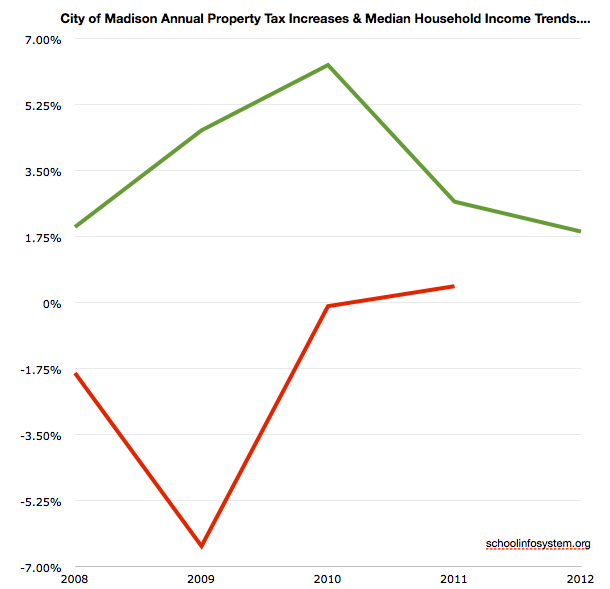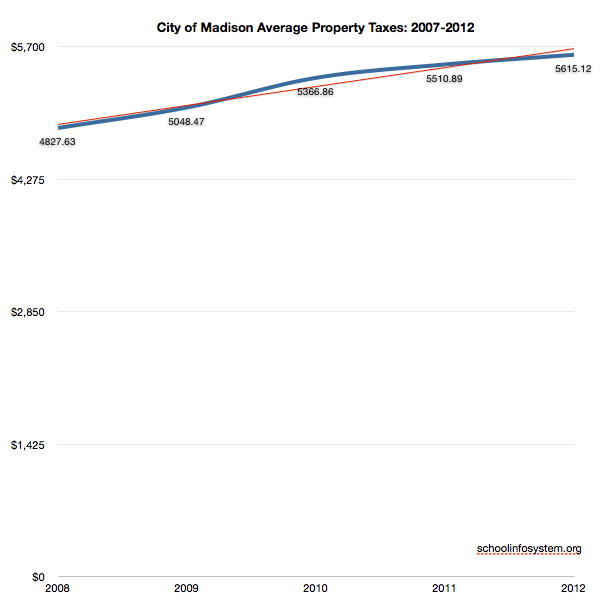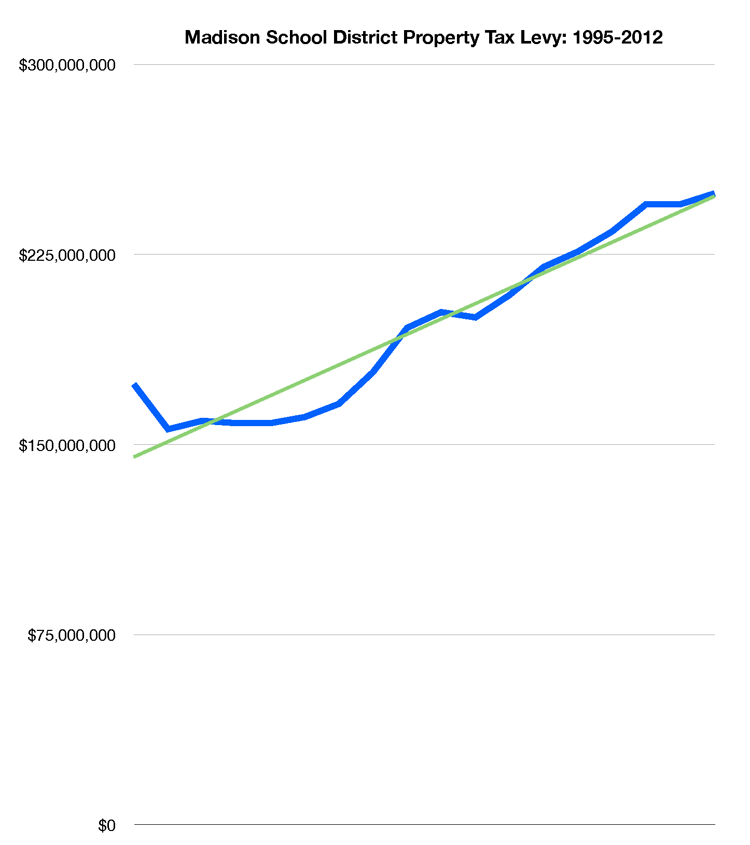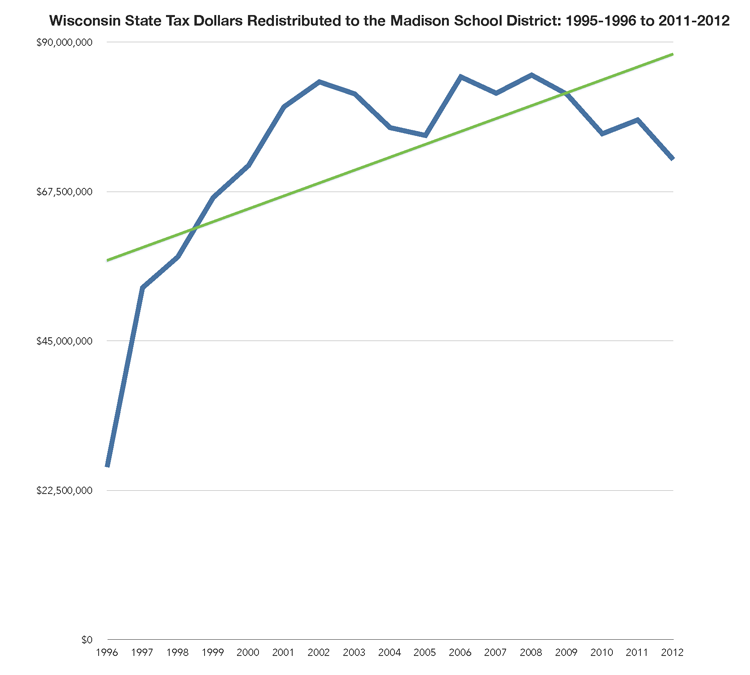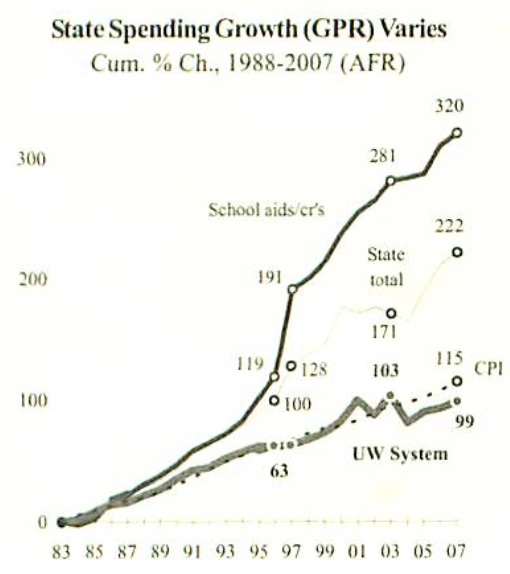 Wisconsin per capita property tax data via the May 30, 2014 WISTAX Focus Newsletter.