Superintendent Jane Belmore (652K PDF):
This information is provided in response to a request for more information made at the January 28th Regular Board of Education meeting regarding the implication of CogAT for the 2012-13 school year. Communication with DPI TAG consultant has occurred on numerous occasions. A Review Committee, with additional members, met twice since January 28 and a survey of options was developed and distributed to the Assessment Review Committee and elementary and middle school principals. Results from this survey, in addition to previous Review Committee information, were used to develop the recommendation.
The BOE requested a report on CogAT which is attached to this memo.
A few charts from the report: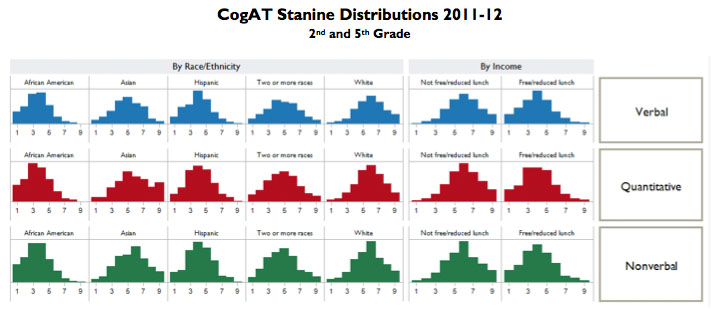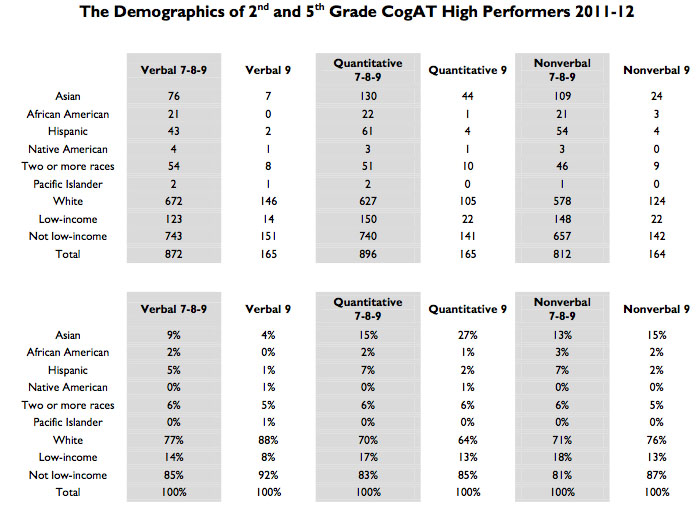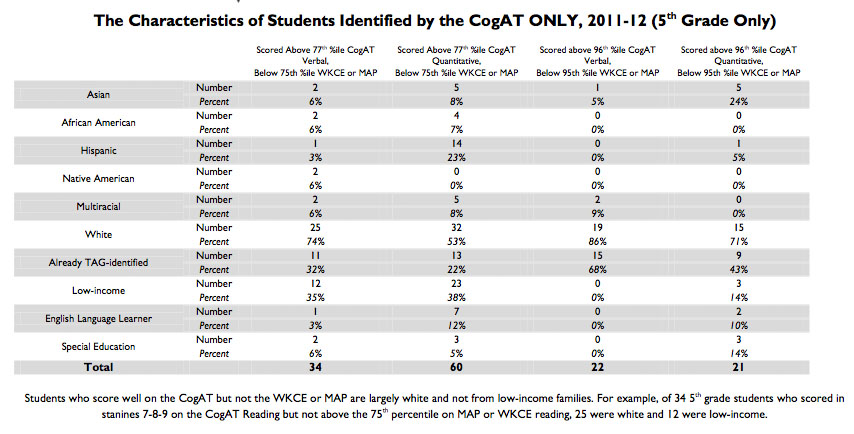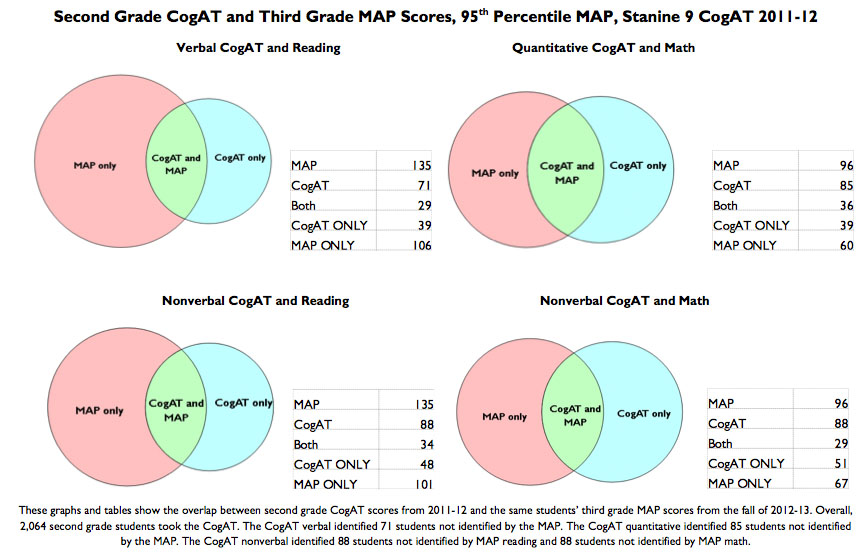 Much more on the 2010 parent complaint on Madison's "Talented & Gifted" program, here. The move to more one size fits all classes, such as English 10 a few years ago, reduced curricular options for all students. East High School "Redesign" halted.