Andrew J. Coulson, director of the Cato Institute's Center for Educational Freedom, has an editorial in the Wall St. Journal this week assailing the "explosive growth" in America's public school work force. Since 1970, he charges, student enrollment has "flat-lined," yet the number of teachers and instructional aides has doubled, from 3.3 million to 6.4 million, with concurrent increases in costs.
Coulson writes, "America's public schools have warehoused three million people in jobs that do little to improve student achievement–people who would be working productively in the private sector if that extra $210 billion were not taxed out of the economy each year."
But there's a panacea readily available: create state voucher systems to send all our kids to private schools. (Also, elect Mitt Romney because President Obama's education agenda is an "expensive and tragic failure.")
Whoa, Nellie!
While it's no doubt a challenge to squish a radical paradigm shift within the confines of the WSJ's 600-word limit, that's no excuse for specious logic or casual disregard for facts. Worse, this sort of inflammatory rhetoric gives education reform a bad name.
For example, let's look at Mr. Coulson's claim that American public schools hire too many teachers and aides (i.e., have too low a teacher/student ratio), and that private schools are cheaper and produce higher-achieving students.
He writes, "If we returned to the student-staff ratio of 1970, American tax payers would save about $210 billion in personnel costs."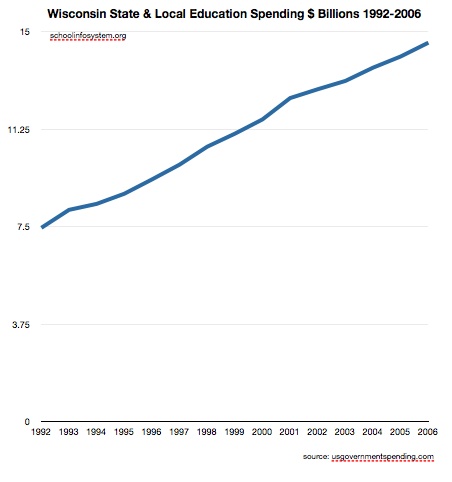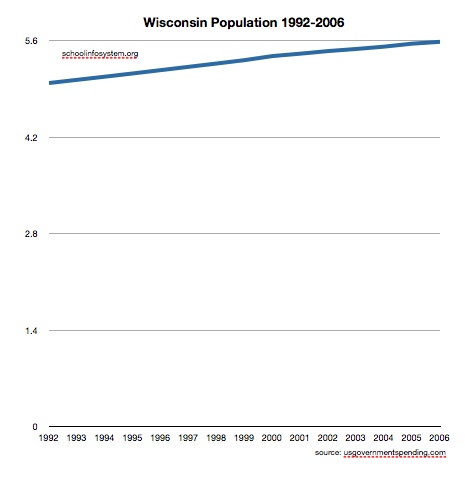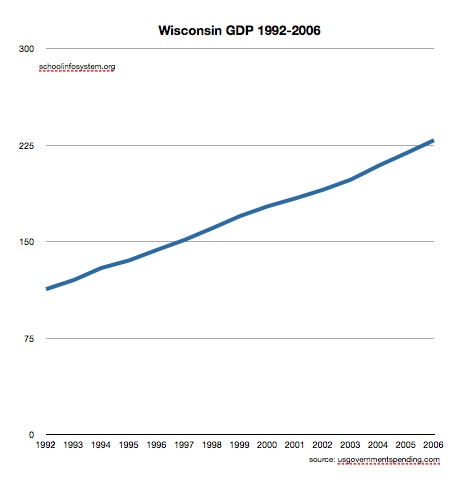 Madison School Board member Ed Hughes:
There is no mystery about the size of the overall pie. The last budget under Governor Doyle appropriated $5,025,190,300 for elementary and secondary school aids for 2009-10 and $5,271,555,900 for 2010-11. Under Governor Walker's budget, this total was cut to $4,845,083,000 for 2011-12 and $4,913,986,100 for 2012-13. So Governor Walker slashed general state aid to schools by about $538 million over the biennium. This is hardly cause for celebration.
How next year's $4.9 billion in general state aid is split up among the state's 424 school districts is determined by the school funding formula. I describe how the formula works here. This year, to just about everyone's surprise, the formula has turned out to be Madison's friend.
Last year, application of the school funding formula resulted in MMSD qualifying for about $15 million in general state aid. This amount was increased to about $43 million by virtue of the hold-harmless provision of the law that capped each school district's reduction in state aid at 10% of the previous year's total.
How could it be that the same formula that calculated that MMSD was entitled to $15 million in state aid in 2011-12 would determine that the district was in line for $53 million for 2012-13?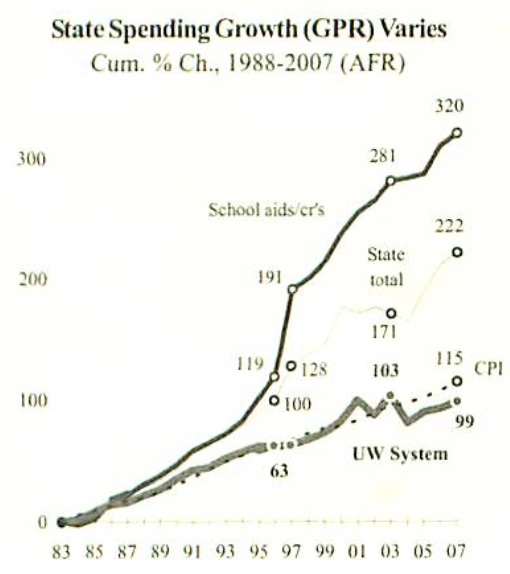 Wisconsin State Tax Based K-12 Spending Growth Far Exceeds University Funding