Assembly Democrats today proposed using more than half of the new money in last week's bolstered revenue projections to increase K-12 funding in the state budget, charging that Republicans have failed to distinguish between priorities that can wait and those that cannot.
"We are actually fighting for the very future of public education," Rep. Fred Clark, D-Baraboo, said at a press conference outside the Capitol this morning. Clark is running against GOP Sen. Luther Olsen in a potential recall election.
Dems proposed directing $356 million more toward school aids in the budget after LFB projections added $636 million to state coffers over the next biennium last week. Their proposal would also reserve $200 million of that revenue to repay the Patients Compensation Fund, $100 million to pay down some state debt and $20 million to increase aid to technical colleges.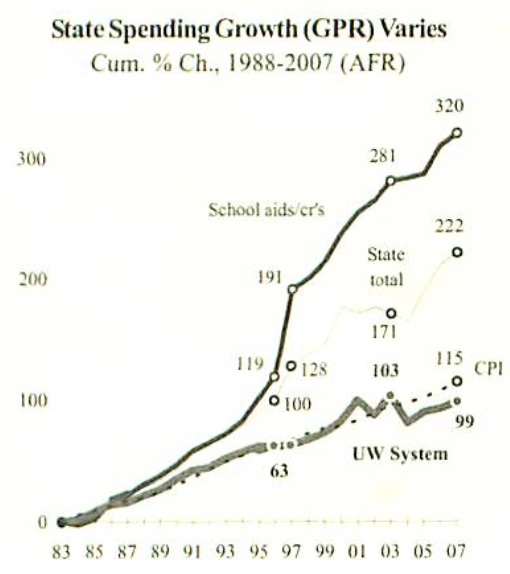 Wisconsin State Tax Based K-12 Spending Growth Far Exceeds University Funding.
Understanding UW Debate: Relative State Support Down, State Regs Remain.