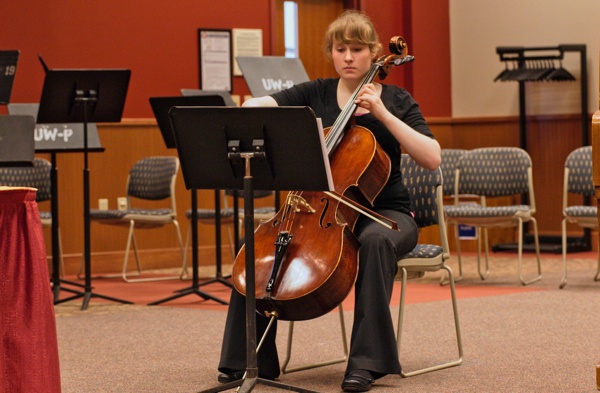 I had the wonderful opportunity to attend the 2010 Wisconsin Solo & Ensemble Festival. It is a true delight to enjoy the results of student and teacher practice, dedication and perseverance.
I very much appreciate the extra effort provided by some teachers on behalf of our children.
I thought about those teachers today when I received an email from a reader asking why I continue to publish this site. This reader referred to ongoing school bureaucratic intransigence on reading, particularly in light of the poor results (Alan Borsuk raises the specter of a looming Wisconsin "reading war").
I'll respond briefly here.
Many years ago, I had a Vietnam Vet as my high school government teacher. This guy, took what was probably an easy A for many and turned it into a superb, challenging class. He drilled the constitution, Bill of Rights, Federalist Papers and the revolutionary climate into our brains.
Some more than others.
I don't have the ability to stop earmark, spending or lobbying excesses in Washington, nor at the State, or perhaps even local levels. I do have the opportunity to help, in a very small way, provide a communication system (blog, rss and enewsletter) for those interested in K-12 matters, including our $400M+ Madison School District. There is much to do and I am grateful for those parents, citizens, teachers and administrators who are trying very hard to provide a better education for our children.
It is always a treat to see professionals who go the extra mile. I am thankful for such wonderful, generous people. Saturday's WSMA event was a timely reminder of the many special people around our children.