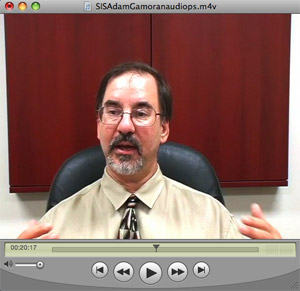 Dr. Adam Gamoran (Dr. Gamoran's website; Clusty search) has been involved with a variety Madison School District issues, including controversial mandatory academic grouping changes (English 10, among others).
I had an opportunity to briefly visit with Dr. Gamoran during the District's Strategic Planning Process. He kindly agreed to spend some time recently discussing these and other issues (22K PDF discussion topics, one of which – outbound open enrollment growth – he was unfamiliar with).
Click here to download the 298MB .m4v (iTunes, iPhone, iPod) video file, or a 18MB audio file. A transcript is available here.