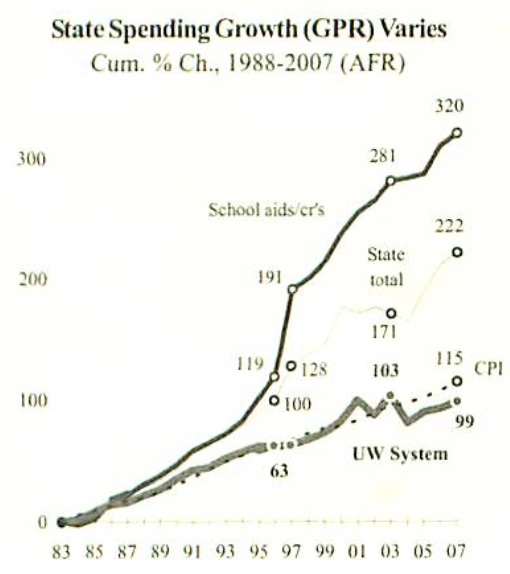 via WISTAX

WISTAX published a fascinating chart in their most recent issue of FOCUS [Page 1, Page 2]:
However, the state pledge to provide two-thirds of schools revenues in 1996-97 changed the budget landscape. By 2006-07, state-tax support for the UW System had almost doubled during Ihe 25 years prior. However, inflation (CPI, up 115%). school aids/credits (320%). and overall slate GPR expenditures (222%) rose more.
Related:
Further proof that there is no free lunch. The ongoing calls for additional state redistributed tax dollars for K-12 public education will likely have an effect on other programs, as this information illustrates. I do think that there should be a conversation on spending priorities.