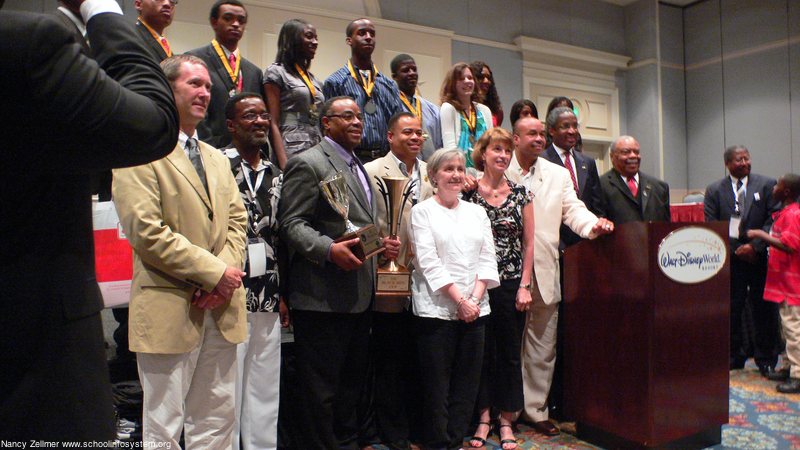 Teams from 100 Black Men of Charlotte and 100 Black Men of Madison faced each other in Friday evening's Junior Division finals [Photo (Charlotte Left, Madison Right)]. Madison (Cherokee Heights Middle School) prevailed.
100 Black Men of Jackson (MS) faced 100 Black Men of Chicago in the Senior Division Finals [Photo (Jackson Left, Chicago Right)]. Chicago won.
Madison's team: Marshaun Hall, Maria Lee and Carrie Zellmer. The team was coached by Cherokee Middle School's Learning Coordinator Jeff Horney. Enis Ragland, founding President of the Madison chapter and Ken Black, current President of the 100 Black Men of Madison accompanied the team (a team from Madison Memorial High School competed in the Senior Division).
Finally, this photo of the Madison team notifying friends and loved ones that they advanced to the finals provides a useful look at the zeitgeist of a 14 year old, circa 2008.
March, 2008 Madison African American History Challenge Bowl.
100 Black Men of America.