Good Health Care at an Affordable Price: Reduce Costs by $12 Million
Put a Lid on the Cookie Jar: Cut Taxes Over $9 Million
Eliminate Chaos: Board Decisions; Priceless: Improve Student Achievement.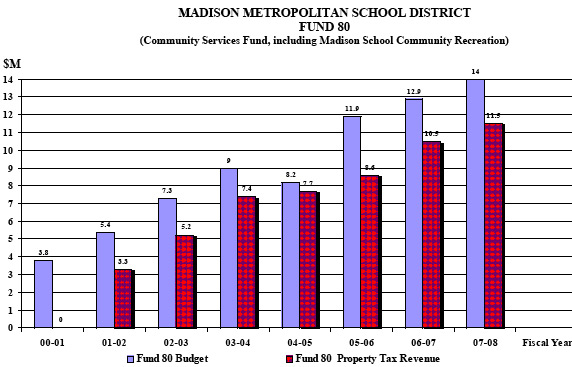 MADISON MARKET COMPARITIVE HEALTH CARE COSTS
The bargained contract between the Madison Metropolitan School District and Madison Teachers, Inc. (representing teachers) stipulates health coverage from a 'preferred provider' (WPS) and a 'health maintenance organization' (GHC).
Bids have not been solicited from health care providers in many years. Comparative monthly premium costs for the employer and the employee in the Madison market:
Plan
Single Coverage
Family Coverage
Employer
Employee
Employer
Employee
MMSD (WPS)
$673.00
$75.00
$1,765.00
$196.00
MMSD (GHC)
$365.00
$00.00
$974.00
$00.00
City (Dean)
$406.00
$13.09
$1,010.00
$33.00
County (Phys Plus)
$385.00
$00.00
$905.00
$33.00
State (Dean)
$438.00
$22.00
$1.091.00
$55.00
VIDEO: watch the press conference here. Download the 823K PDF presentation materials.