Run for Madison School Board: 2014 Election Key Dates; Incumbents Marj Passman Won't Run, Ed Hughes Seeks Re-Election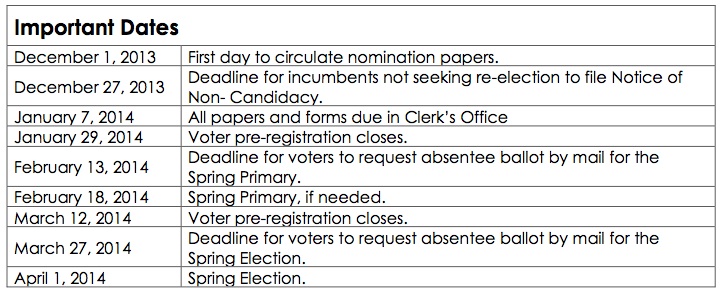 The City of Madison Clerk has posted a helpful candidate guide (PDF), here.
Two Madison School Board seats will be on the spring, 2014 ballot: Seat 6 and Seat 7. It is never too early to run for school board, particularly in light of the District's long term, disastrous reading results.
The 2014 Spring Primary will be held on February 18, 2014 if necessary. The spring election is scheduled for April 1, 2014.
Much more on Ed Hughes and Marj Passman. Incumbent Ed Hughes has not had a competitive race in his previous two elections.
Posted by Jim Zellmer at December 4, 2013 3:27 PM
Subscribe to this site via RSS/Atom:

Newsletter signup | Send us your ideas