Madison School District Open Enrollment Leavers Report, 2012-13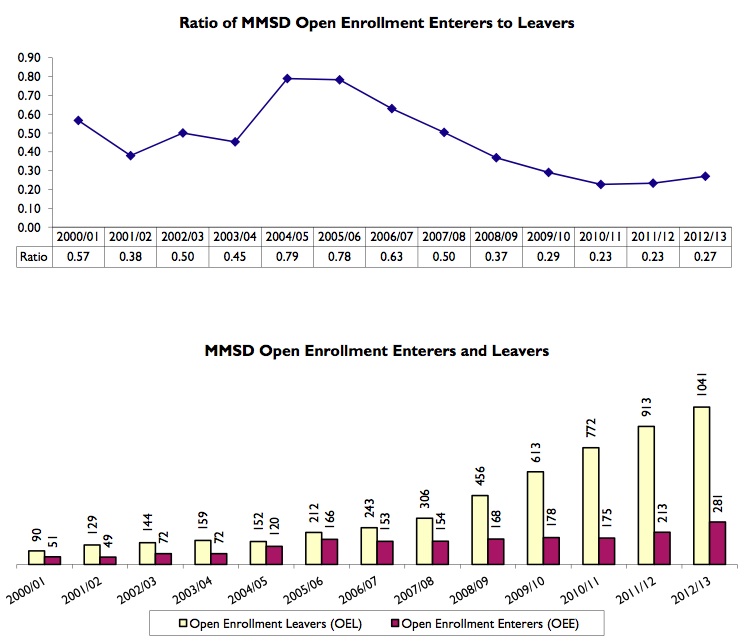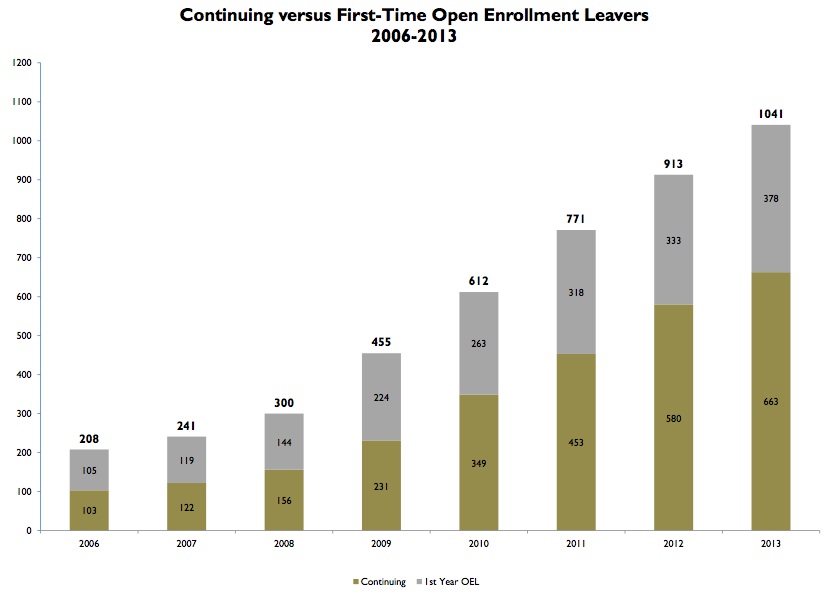 Superintendent Jane Belmore (700K PDF):
For the 2012-13 school year, MMSD has 1041 leavers and 281 enterers for a net enrollment decrease of 760 students due to open enrollment.

Of the 1041 leavers for 2012-13, 663 were "continuing leavers" who open enrolled outside of the District in previous years. The other 378 leavers left MMSD for the first time this year.

The increasing number of total leavers in recent years results from many consecutive years of increases in first-time leavers who subsequently become continuing leavers.

First time leavers increased from 333 to 378 from 2011-12 to 2012-13.

About 40% of the MMSD residents who open enroll outside of the district for the first time never attended MMSD and could be considered "stayers" for other districts.

A 2009 survey of open enrollment leavers showed that personal preference led to about one third of the decisions to leave, including concerns about safety, drugs and negative peer pressure. Proximity to other districts' schools accounts for about a quarter of the reasons for attending another district. About a quarter were related to curricular, after school or virtual programs.
Related: Much more on
"open enrollment", here
, and the Madison School District's
enrollment forecast (PDF)
.
Posted by Jim Zellmer at December 8, 2012 3:03 AM
Subscribe to this site via RSS/Atom:

Newsletter signup | Send us your ideas