Madison Edgewood High School UW System Freshman Enrollment 1983-2011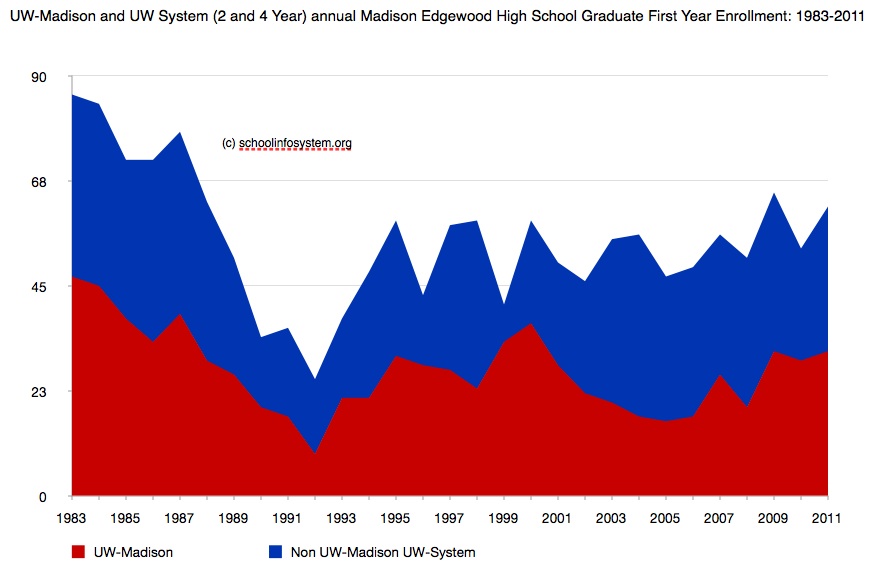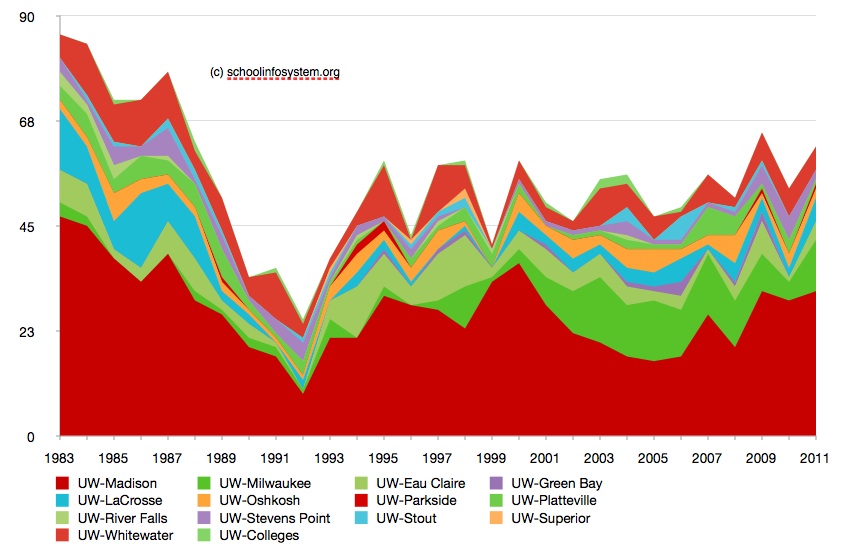 From time to time, friends have pondered the path of Madison area students after graduation. I've begun to compile Freshman enrollment data from the UW-Madison and UW-System. These charts illustrate Madison Edgewood High School graduates first year UW enrollment from 1983 to 2011. This is of course, just part of the picture. I hope to address other paths over the next few months.
Madison Edgewood's total enrollment, according to its website is currently 650 students.
Posted by Jim Zellmer at May 11, 2012 3:53 AM
Subscribe to this site via RSS/Atom:

Newsletter signup | Send us your ideas