Madison School District 2010-2011 Enrollment Report, Including Outbound Open Enrollment (3.11%)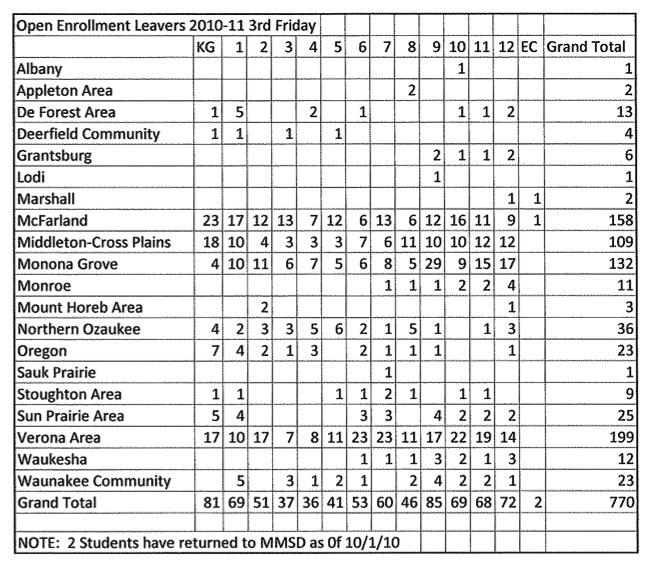 136K PDF

A few numbers:
Total District Enrollment 24,796 (The Wisconsin DPI enrollment number for Madison is 25,395).
Open Enrollment Leavers: 772
Open Enrollment Enterers: 175
Much more on outbound open enrollment here.
Tax & spending authority are largely based on enrollment.
The most recent 2010-2011 budget document indicates total planned spending of $373,157,148, which yields $15049.08 per student.
Posted by Jim Zellmer at October 9, 2010 4:56 PM
Subscribe to this site via RSS/Atom:

Newsletter signup | Send us your ideas