A Talk with Ellie Schatz: WCATY Founder and Author of "Grandma Says It's Good to be Smart"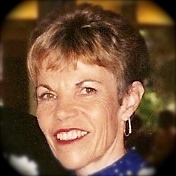 I enjoyed meeting and talking with Ellie Schatz recently. Listen to the conversation via this 17MB mp3 audio file CTRL-Click to download or read the transcript. Parent and activist Schatz founded WCATY and is, most recently author of "Grandma Says it's Good to Be Smart".
I enjoyed visiting with Ellie and found the conversation quite illuminating. Here's a useful segment from the 37 minute interview:
Jim: What's the best, most effective education model these days? Obviously, there are traditional schools. There are virtual schools. There are chartered schools. There are magnets. And then there's the complete open-enrollment thing. Milwaukee has it, where the kids can go wherever they want, public or private, and the taxes follow.

Ellie: [32:52] I think there's no one best model from the standpoint of those models that you just named. [32:59] What is important within any one of those models is that a key player in making that education available to your child believes that no matter how good the curriculum, no matter how good the model, the children they are about to serve are different, that children are not alike.

[33:30] And that they will have to make differences in the curriculum and in the way the learning takes place for different children.

[33:45] And I have experienced that myself. I've served on the boards of several private schools here in the city, and I have given that message: "This may be an excellent curriculum, and I believe it's an excellent curriculum. But that's not enough."

[34:05] You cannot just sit this curriculum down in front of every child in the classroom and say, "We're going to turn the pages at the same time, and we're going to write the answers in the same way." It does not work that way. You must believe in individually paced education.

[34:24] And that's why I say the WCATY model cannot change. If it's going to accomplish what I set out for WCATY to do, it must be accelerated from the nature of most of the curriculum that exists out there for kids today.
Thanks to
Rick Kiley
for arranging this conversation.
Posted by Jim Zellmer at February 2, 2010 6:02 AM
Subscribe to this site via RSS/Atom:

Newsletter signup | Send us your ideas