It was late on a cold and snowy New England evening in February 2017, and Newton North history teacher Isongesit Ibokette was venting at his keyboard about the new guidelines for avoiding bias in teaching. They had been sent out by Newton North's principal that morning, prompted by the general ill will among teachers for the new occupant of the White House.

The guidelines asked teachers to remain objective while teaching about historical and current events; and to treat all students, regardless of political opinion, with respect. Teachers were told: "For current controversial issues (health care, immigration, environmental policies, gun laws), teach students that there are different perspectives and present the reasoning of those who hold those different perspectives."

Ibokette was having none of it. He typed this reply: "I am concerned that the call for 'objectivity' may just inadvertently become the most effective destructive weapon against social justice," and sent it to the members of Newton North's history department.

Ibokette was responding to an email from another Newton North history teacher, David Bedar. Bedar was same teacher who hosted the anti-Semites at Newton North, and has played a significant role in the years-long controversy over anti-Jewish bias in the public schools of the heavily Jewish suburb.

Earlier that February day, Bedar sent an email to fellow Newton North history faculty, accusing President Trump and his supporters of "nativism, xenophobia, homophobia, etc.," and objecting to the following "don'ts" that the Newton North principal had asked teachers to avoid:
Newton School District (12,674 students, with a recent annual budget of 227,560,263, or $17,954 per student, somewhat less than Madison).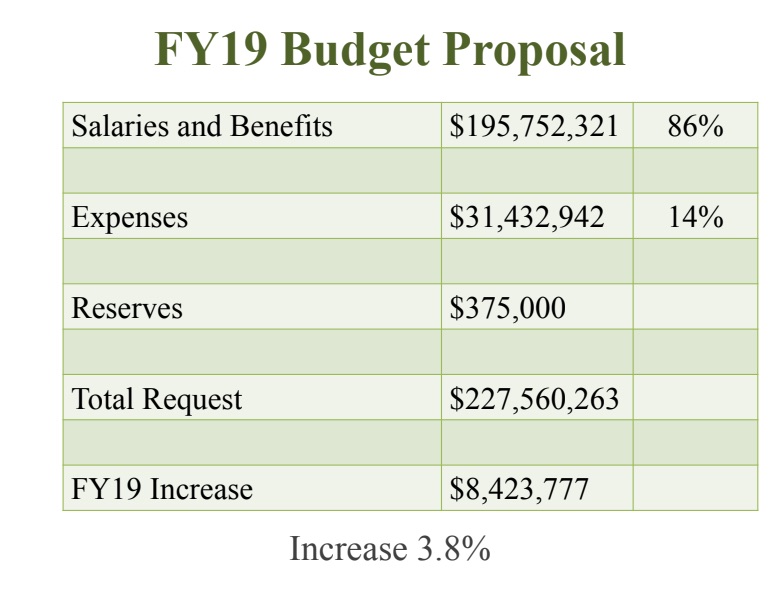 Interestingly, Newton's 2019 budget presentation slides (PDF) concisely summarize their spending, in one screen. Oh, that we had a simple presentation of Madison's annual spending, and ongoing increases….